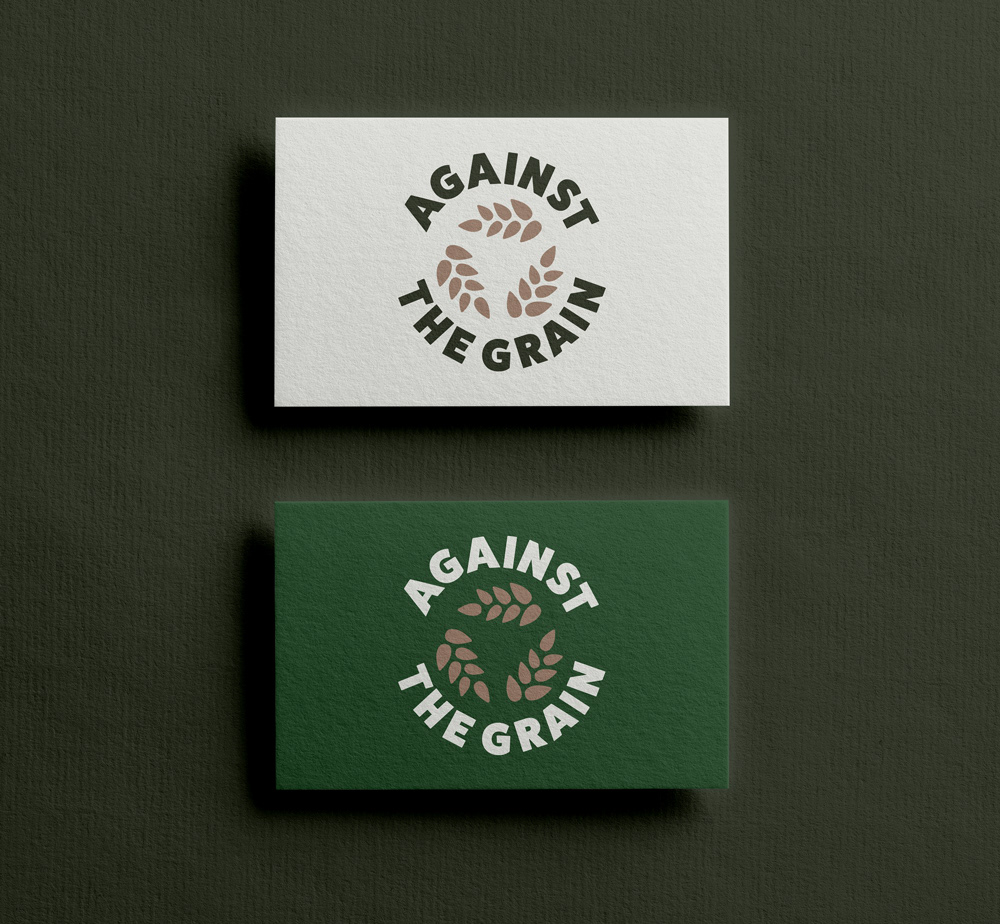 Client:
 Against The Grain •

Against The Grain, based in New England, 
provides savings for brewers and farmers by using the spent grains produced in the brewing process to help farmers feed their livestock.​​​​​​​
Brief:
 Looking for a cross between something 'green' and something that wouldn't be out of place at a brewery, Against The Grain needed a logo that could upscale with them in the future to industries outside farming. Using the grain imagery to replicate the idea of the well-known recycling icon to reinforce the idea of re-use of natural products.