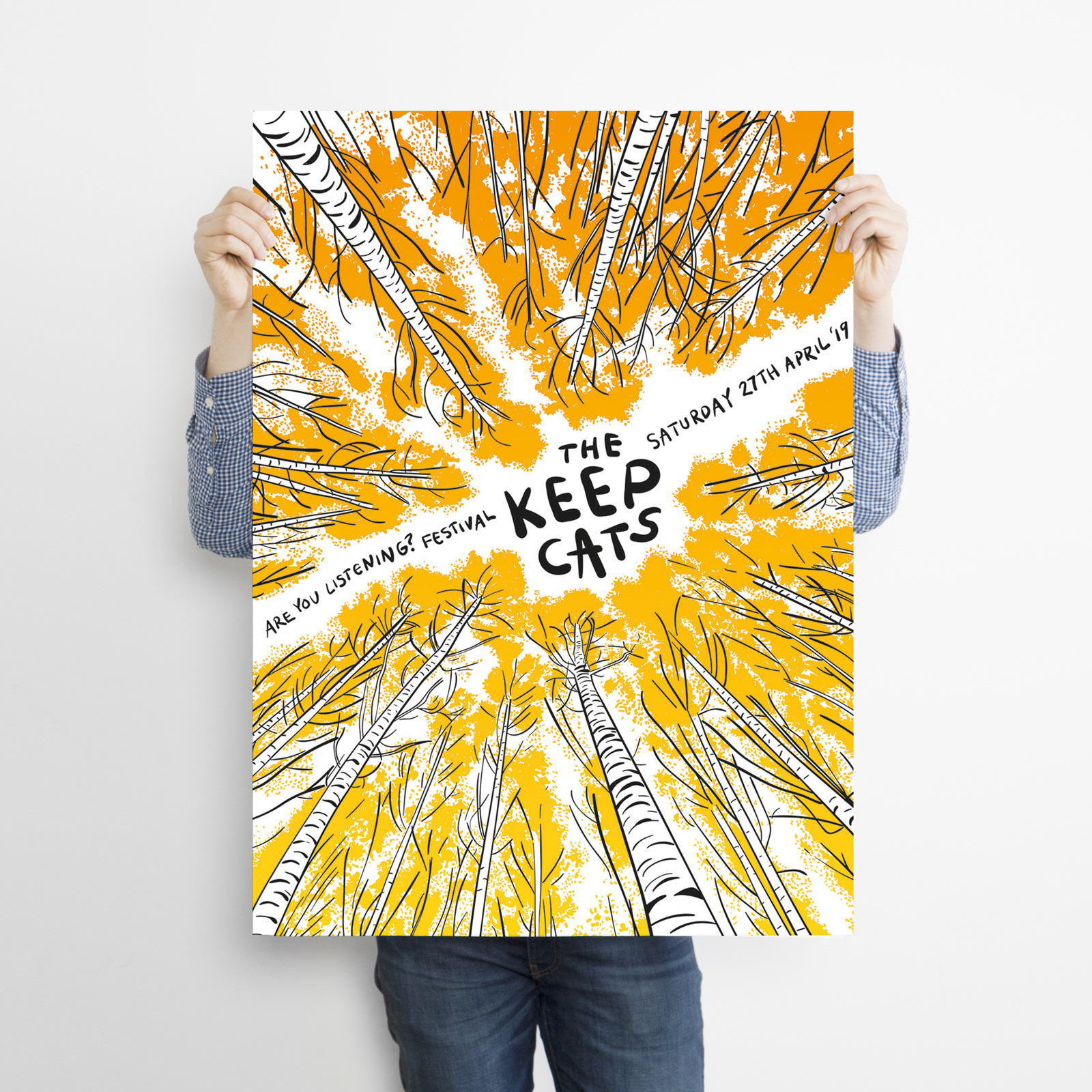 Client:
 Are You Listening? Festival • 

An annual
 o

ne-day music festival held to raise money for Reading Mencap, a local charity that supports people with Learning Disabilities and their families. The fe

stival "

strives to nurture and support the local music scene by ensuring at least 70% of the artists performing each year are from Reading and the surrounding area."
Brief:
 Each year, Are You Listening? recruit ten local artists to create one-off posters for an act playing the festival. These posters are exhibited before and during the festival before being sold in a blind auction with all the money raised going to Reading Mencap. Chosen to design a poster for locally-based band The Keep Cats, I was inspired by the music video for their single 'Olivia' to create this woodland illustration.