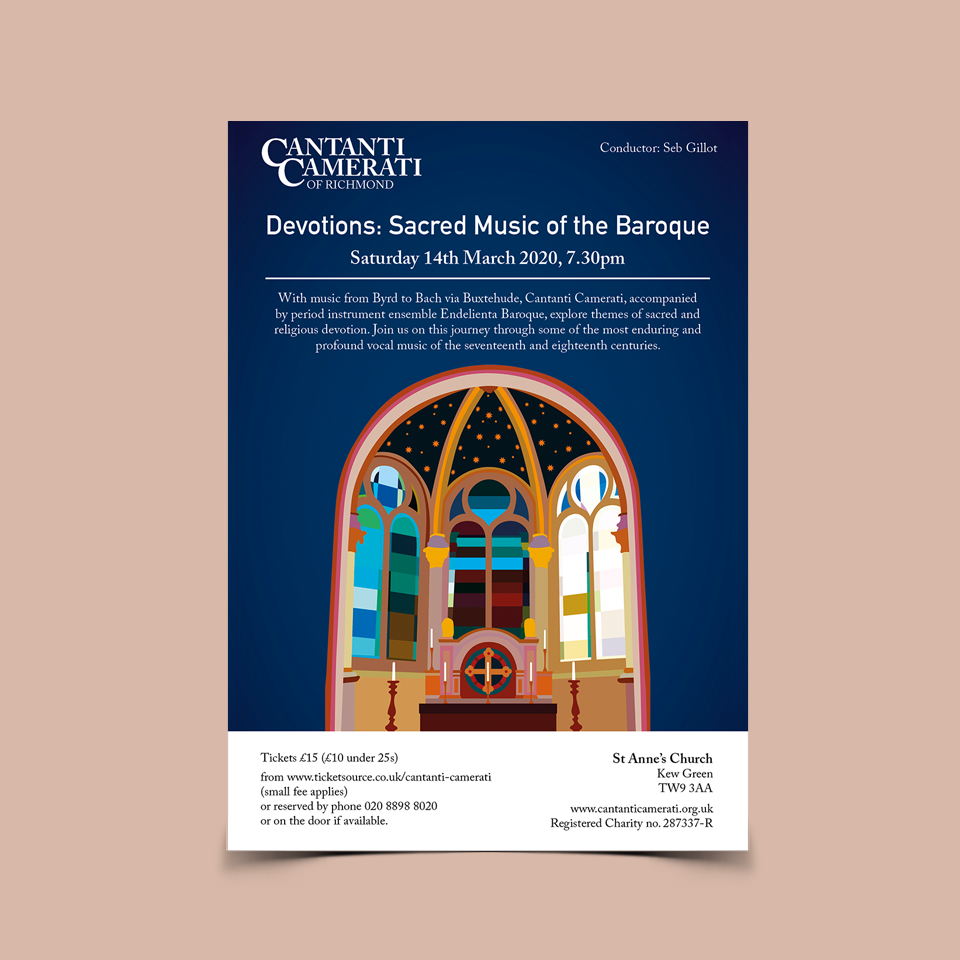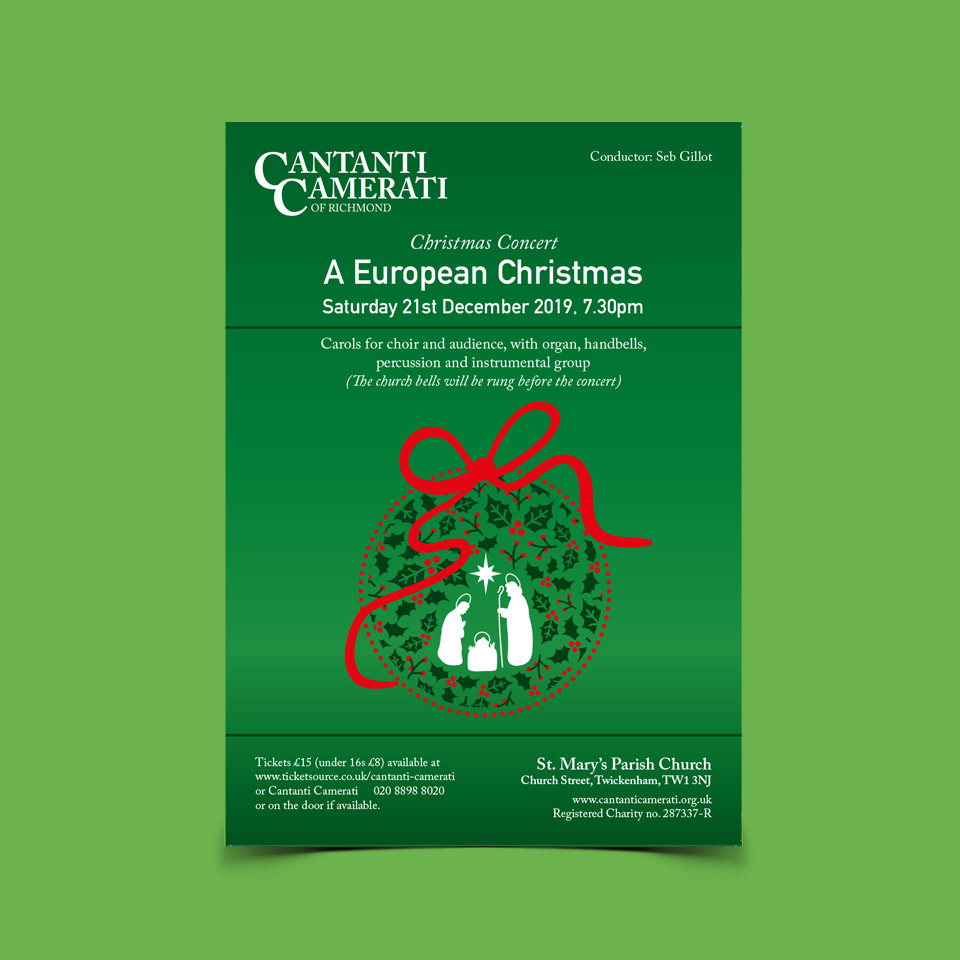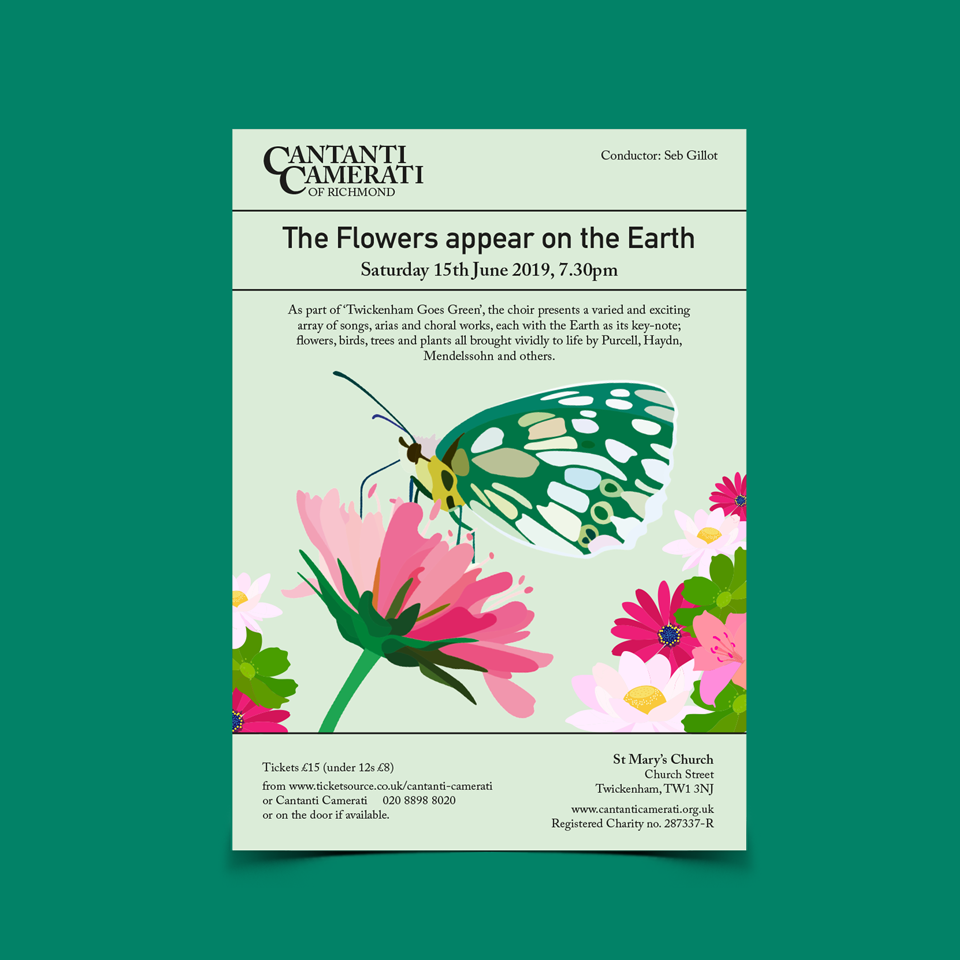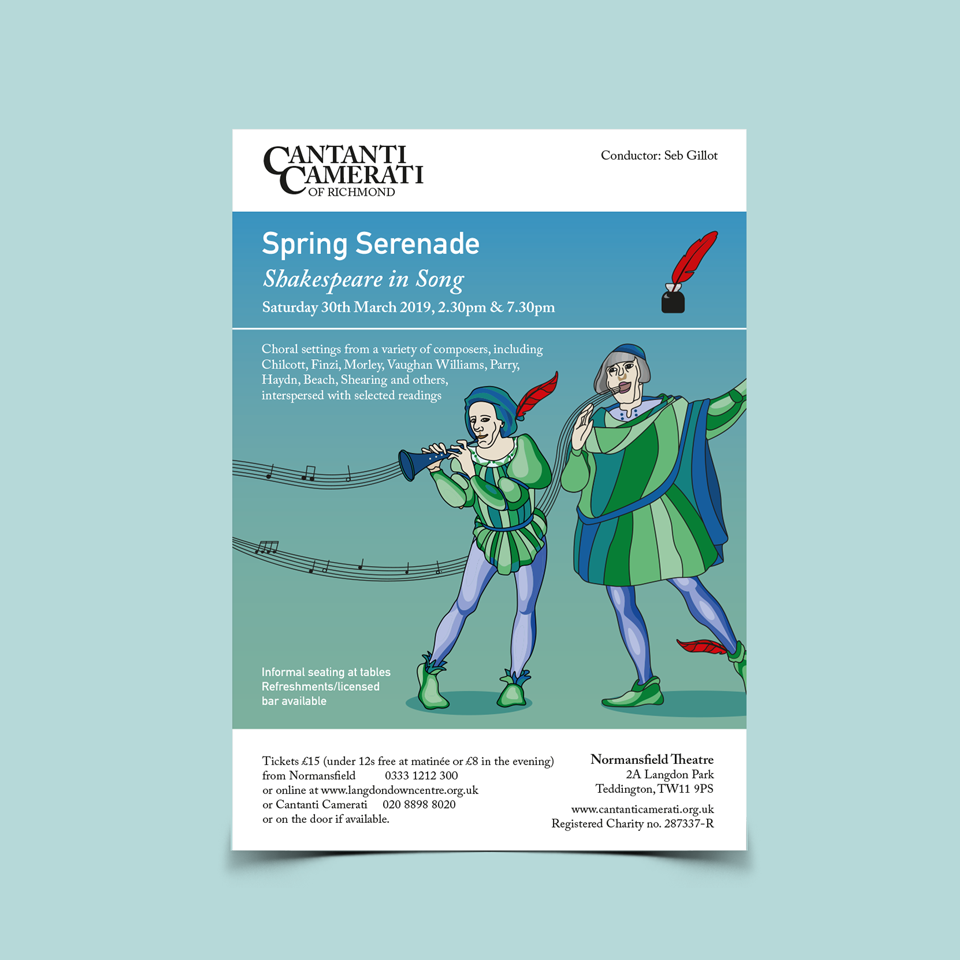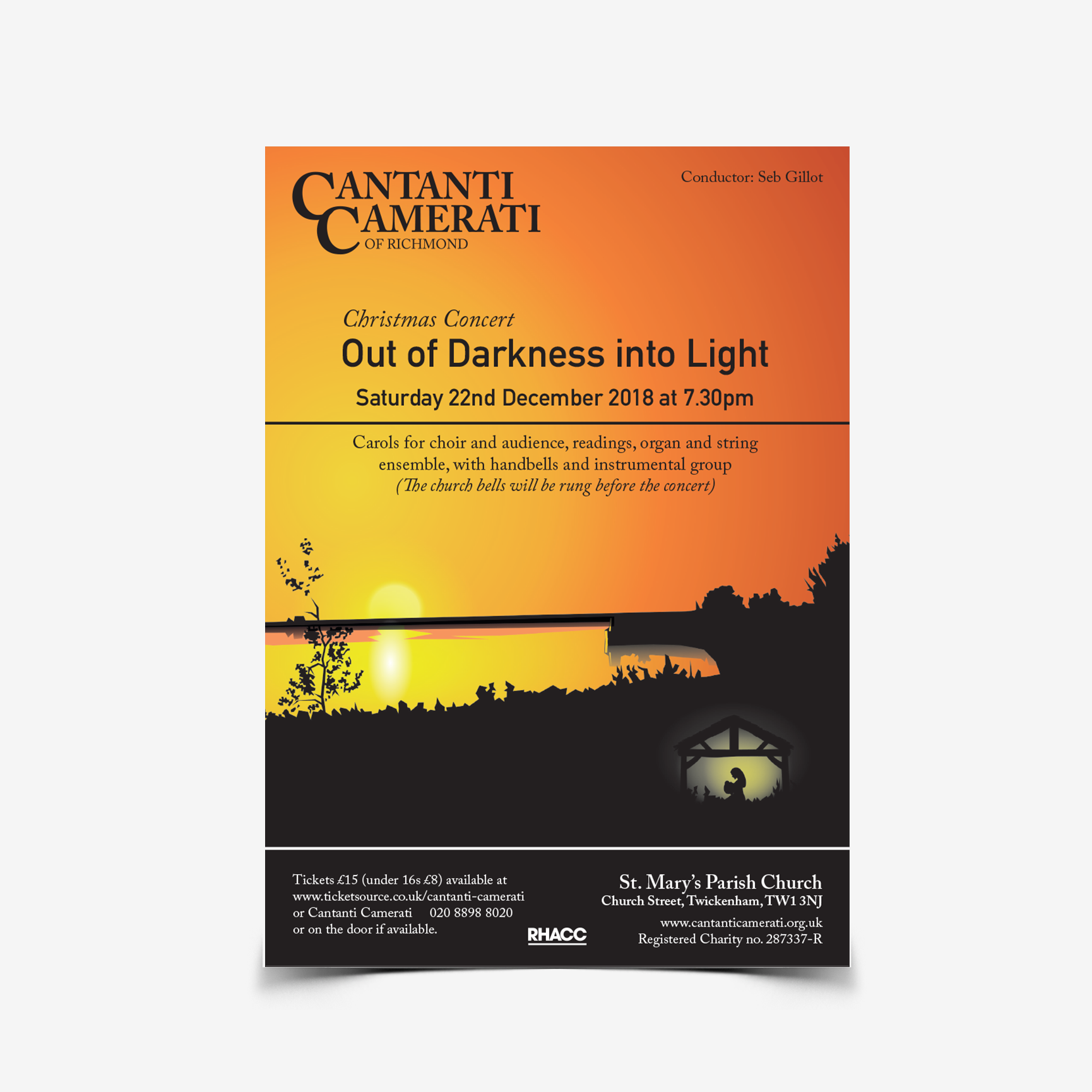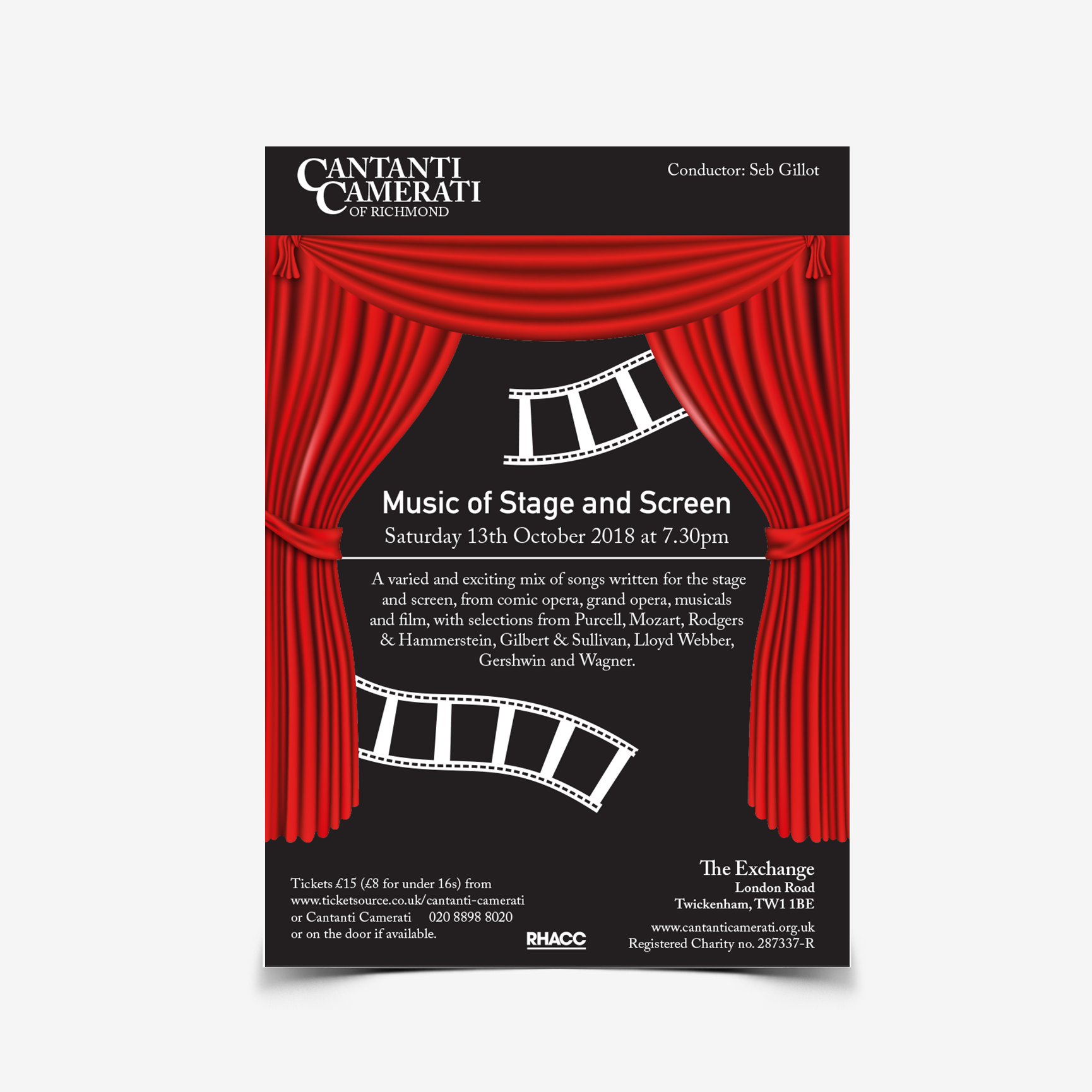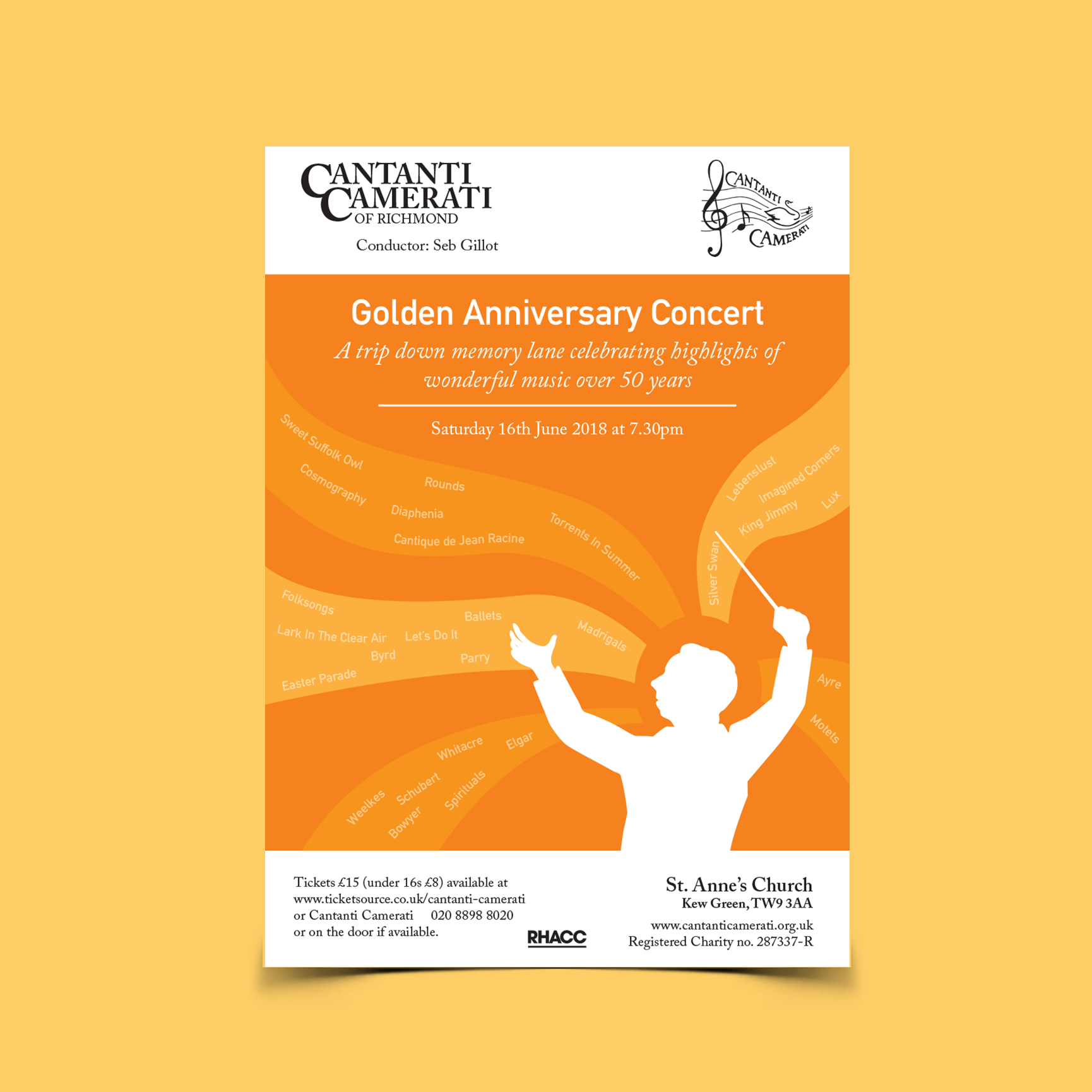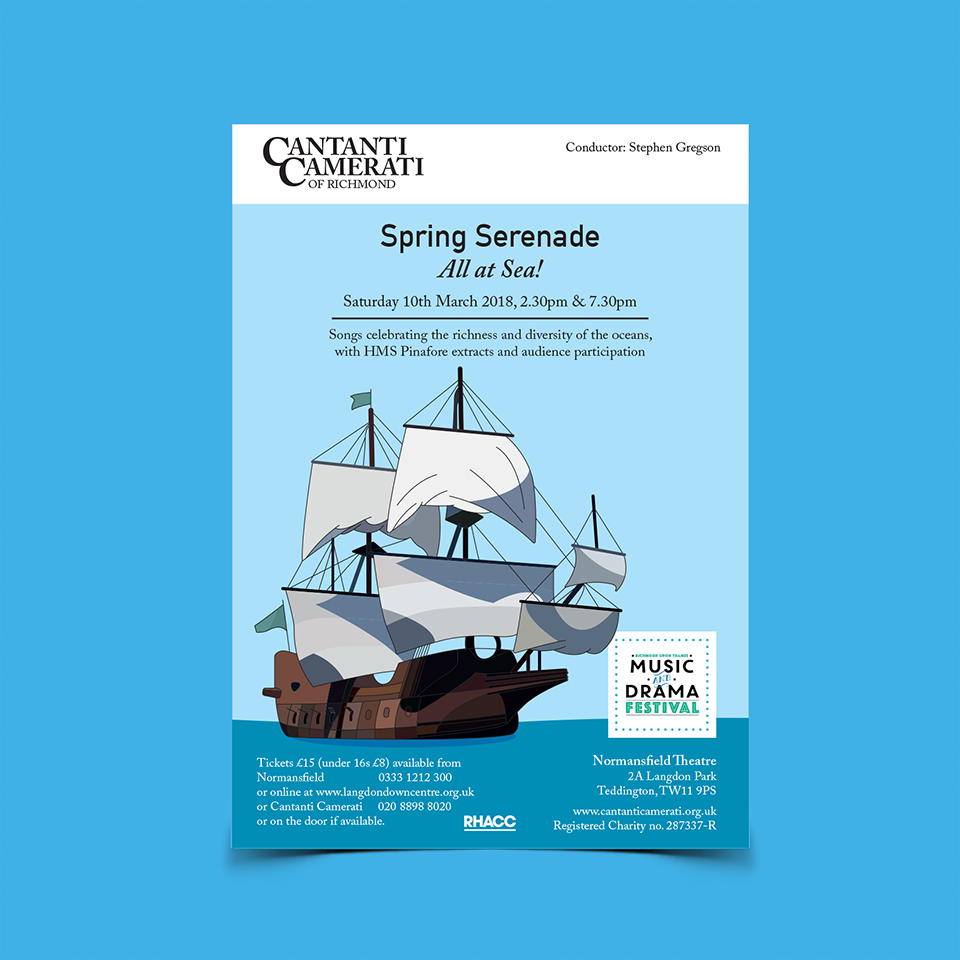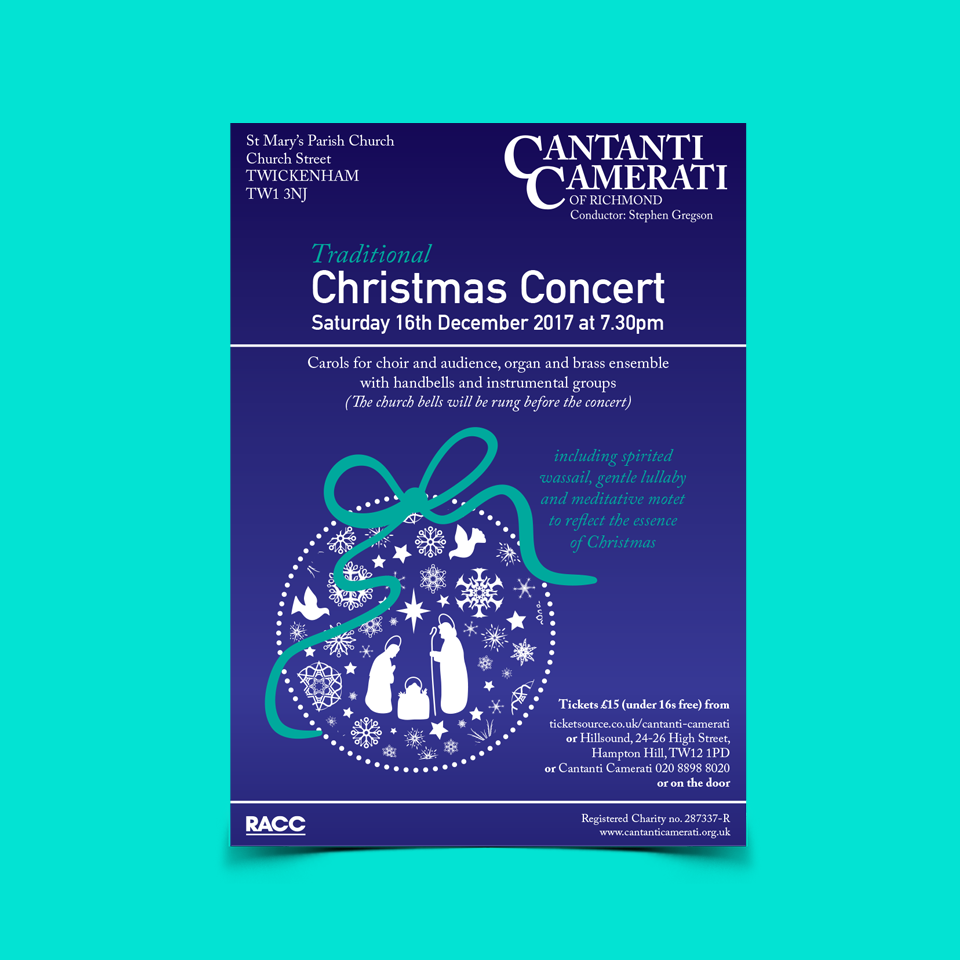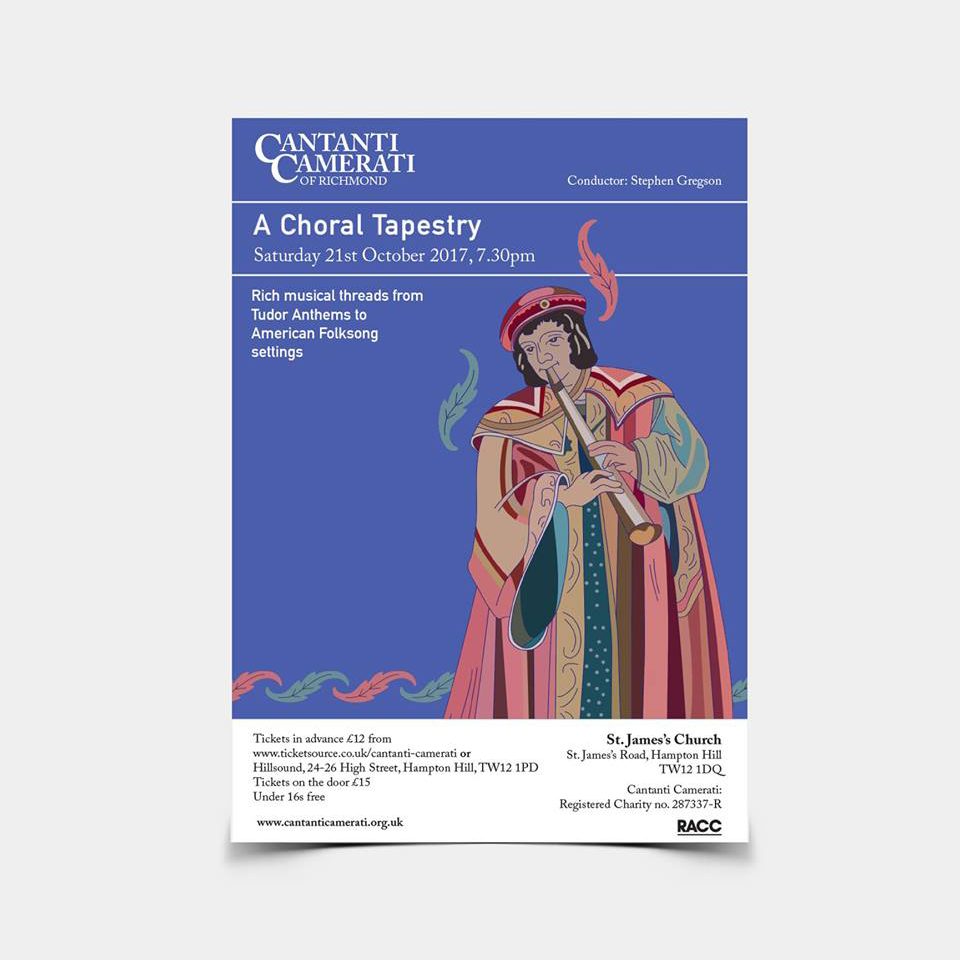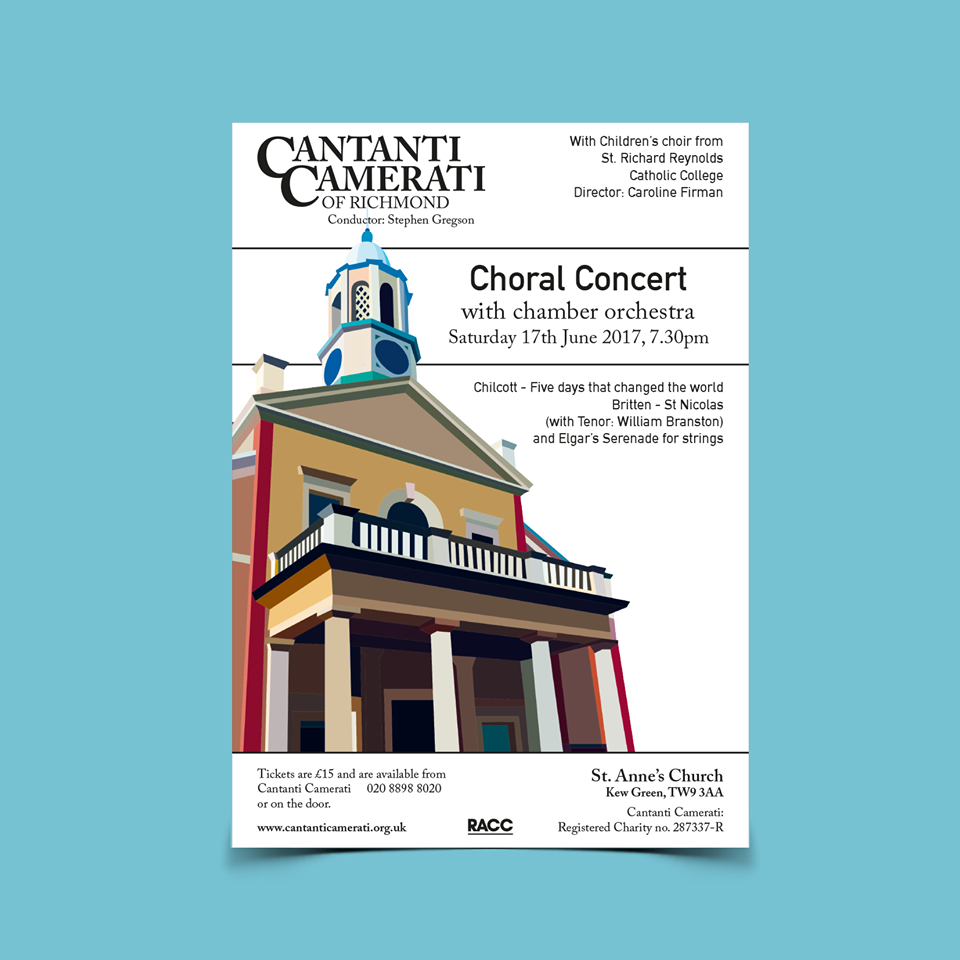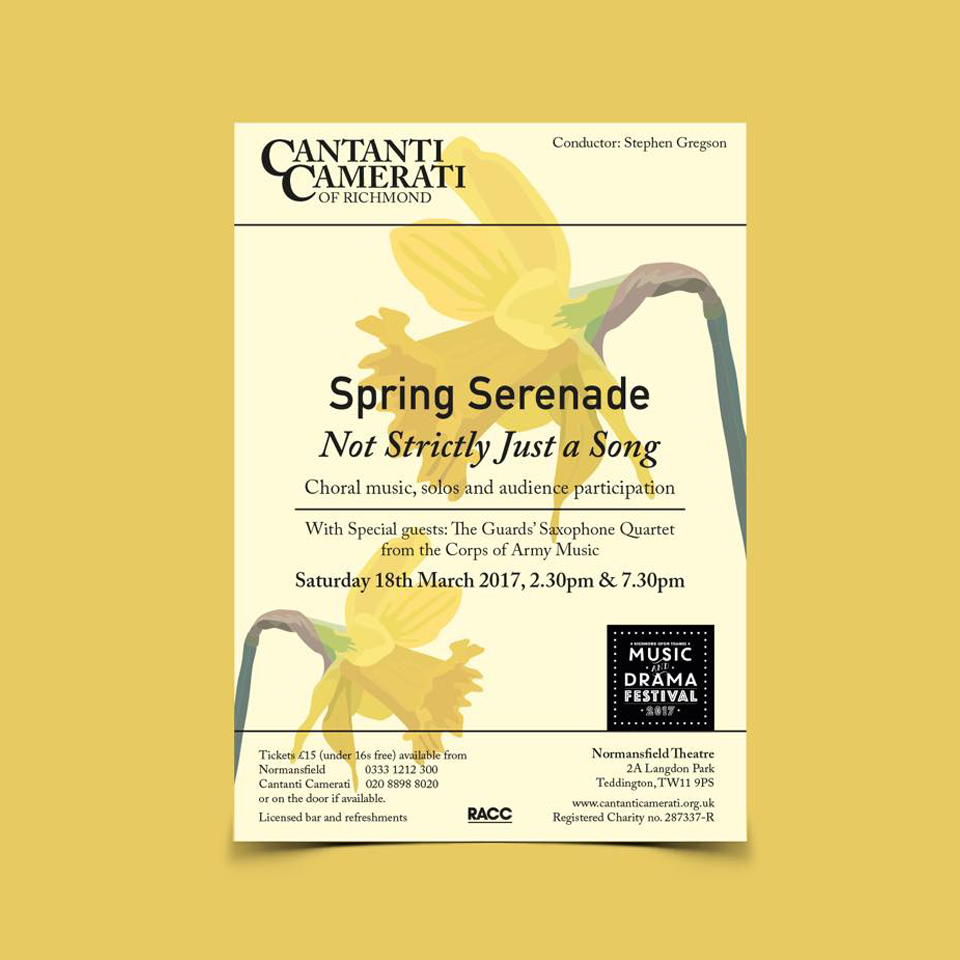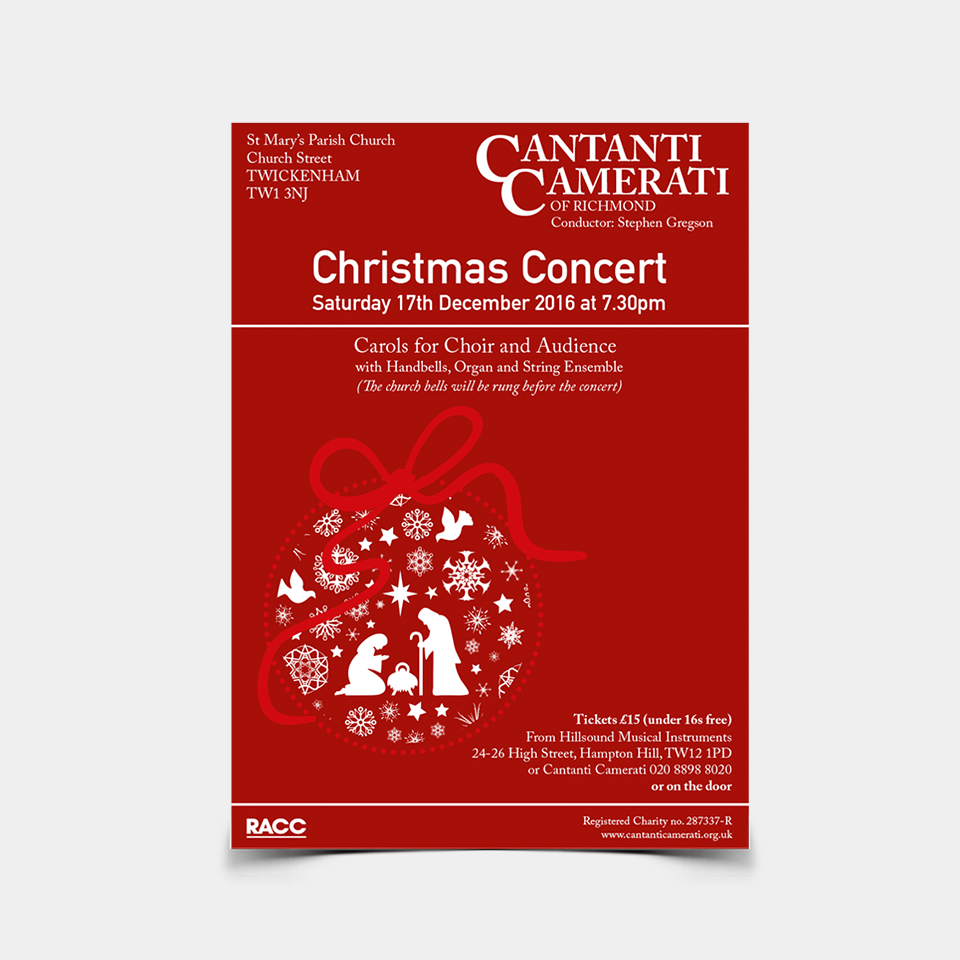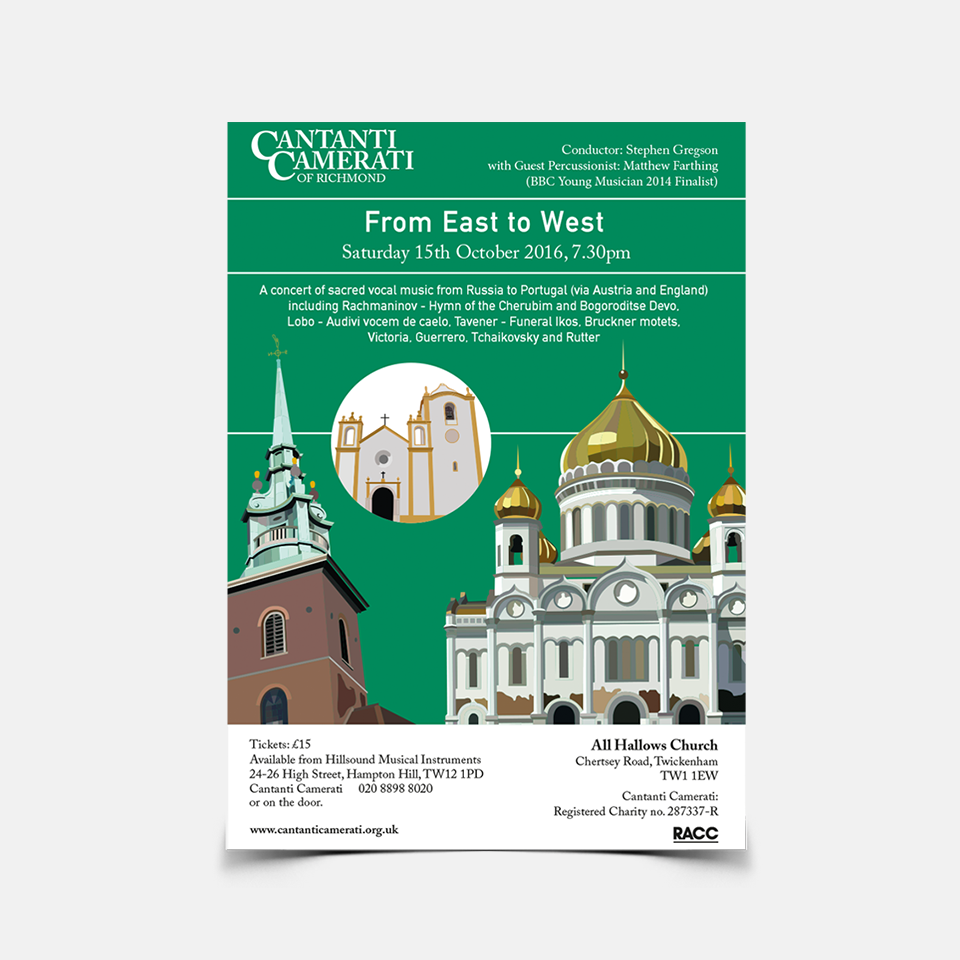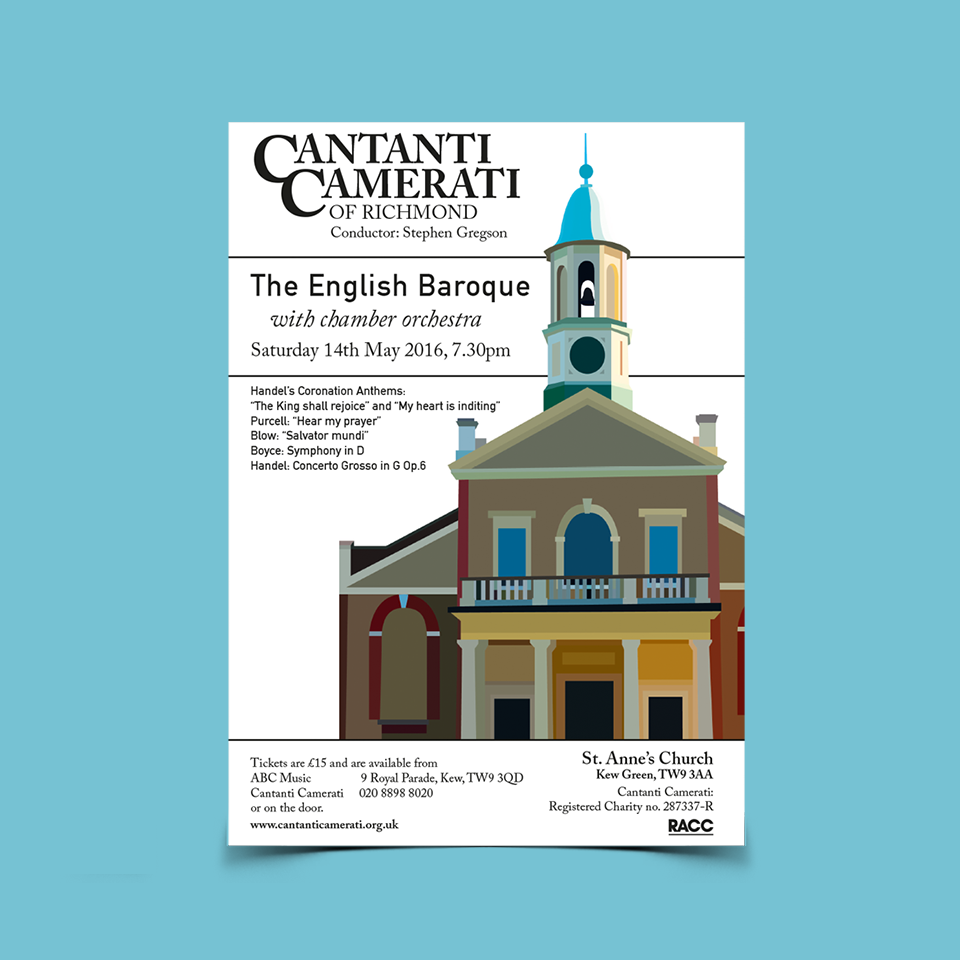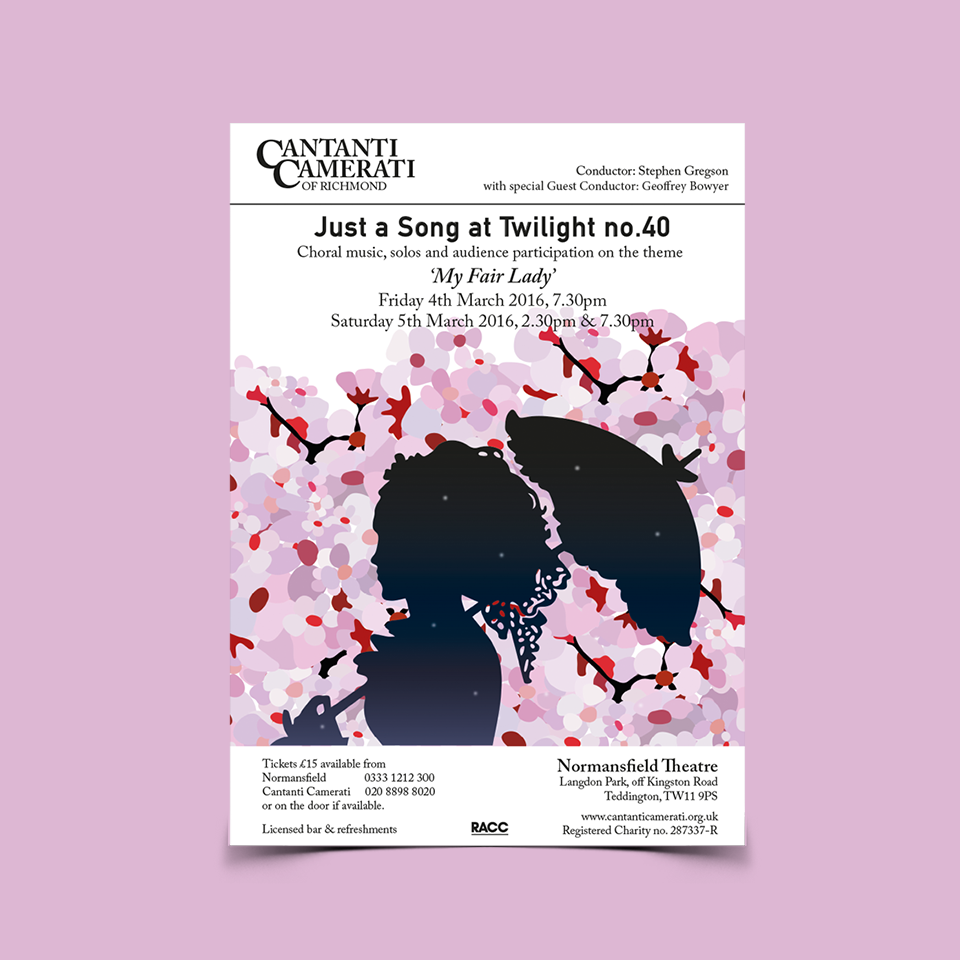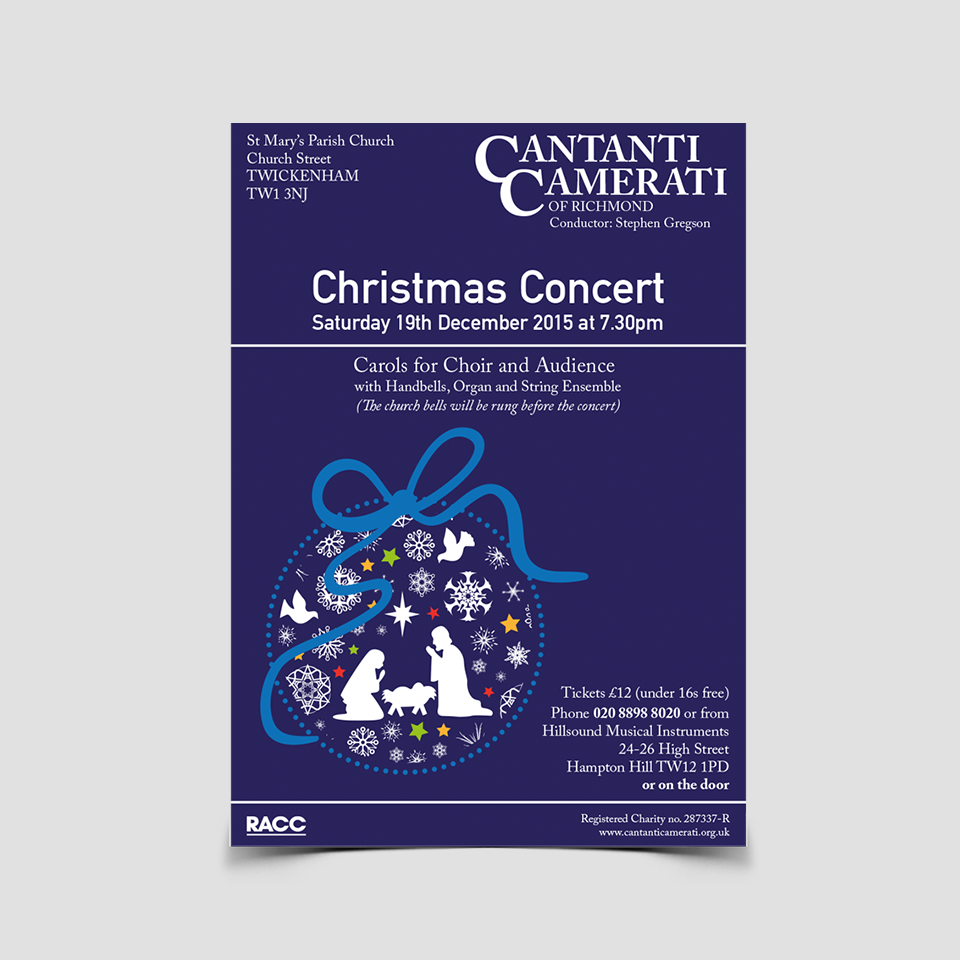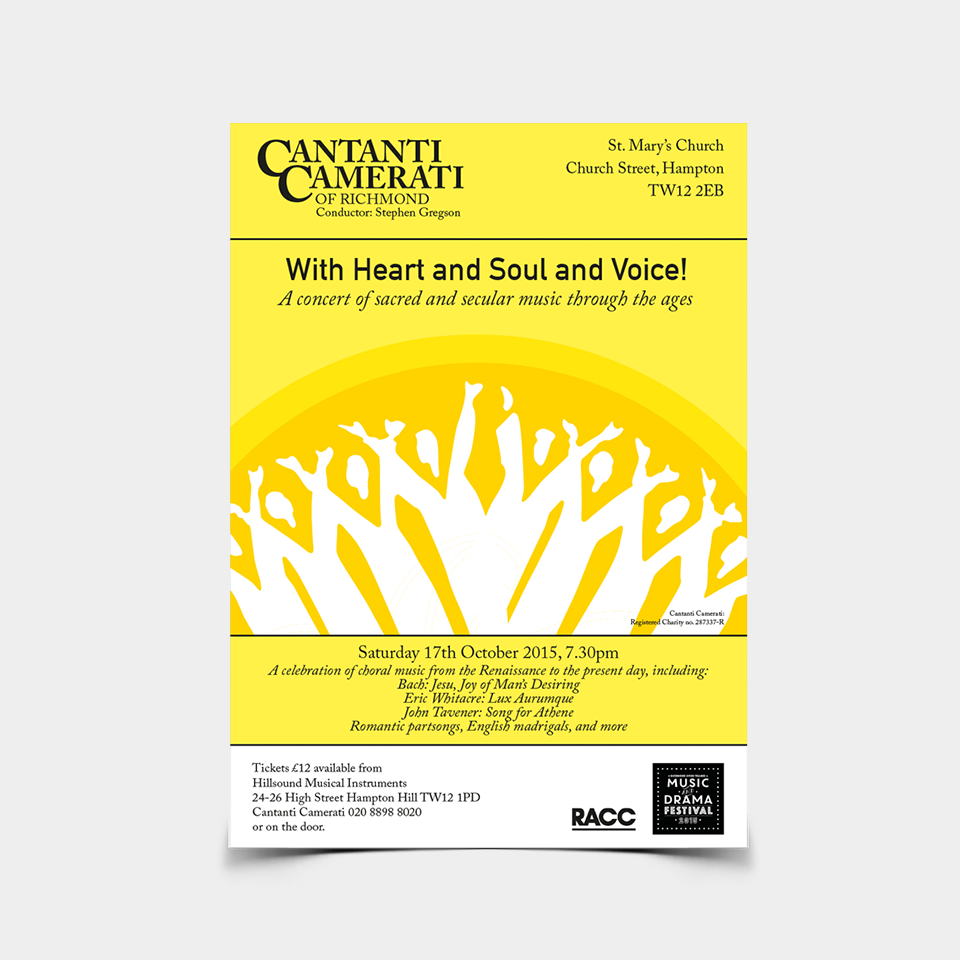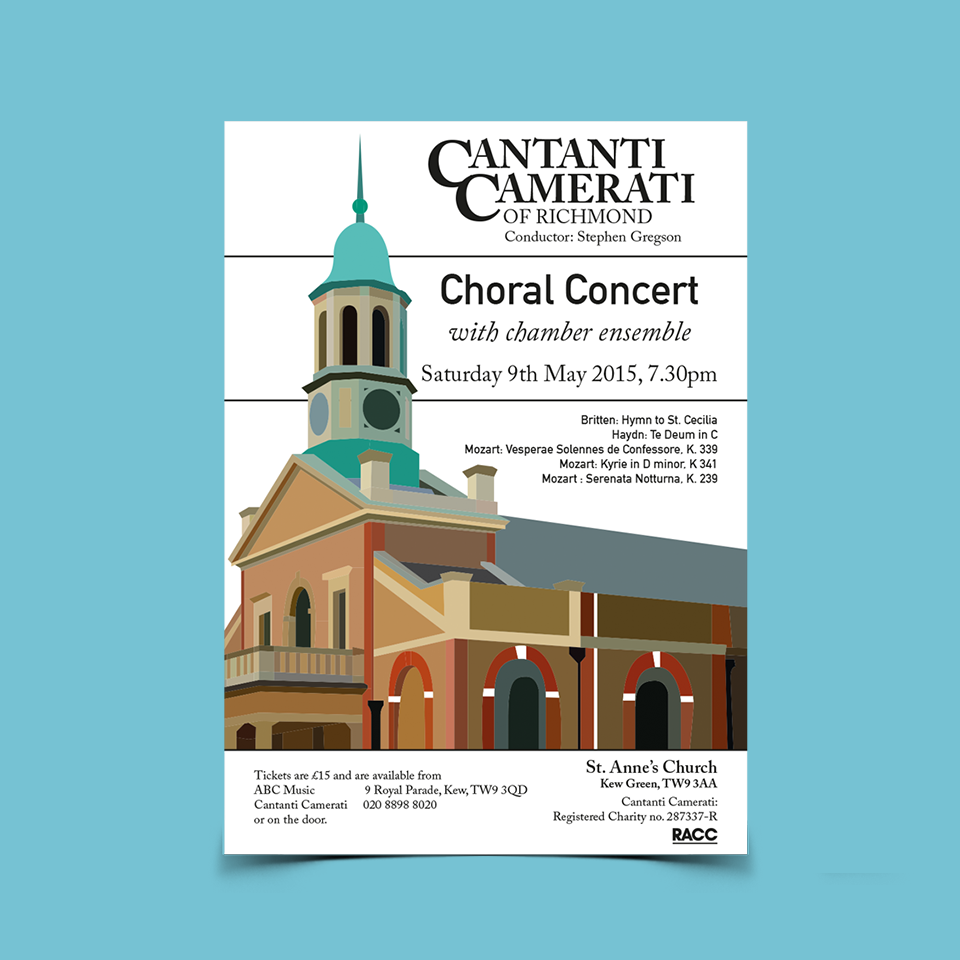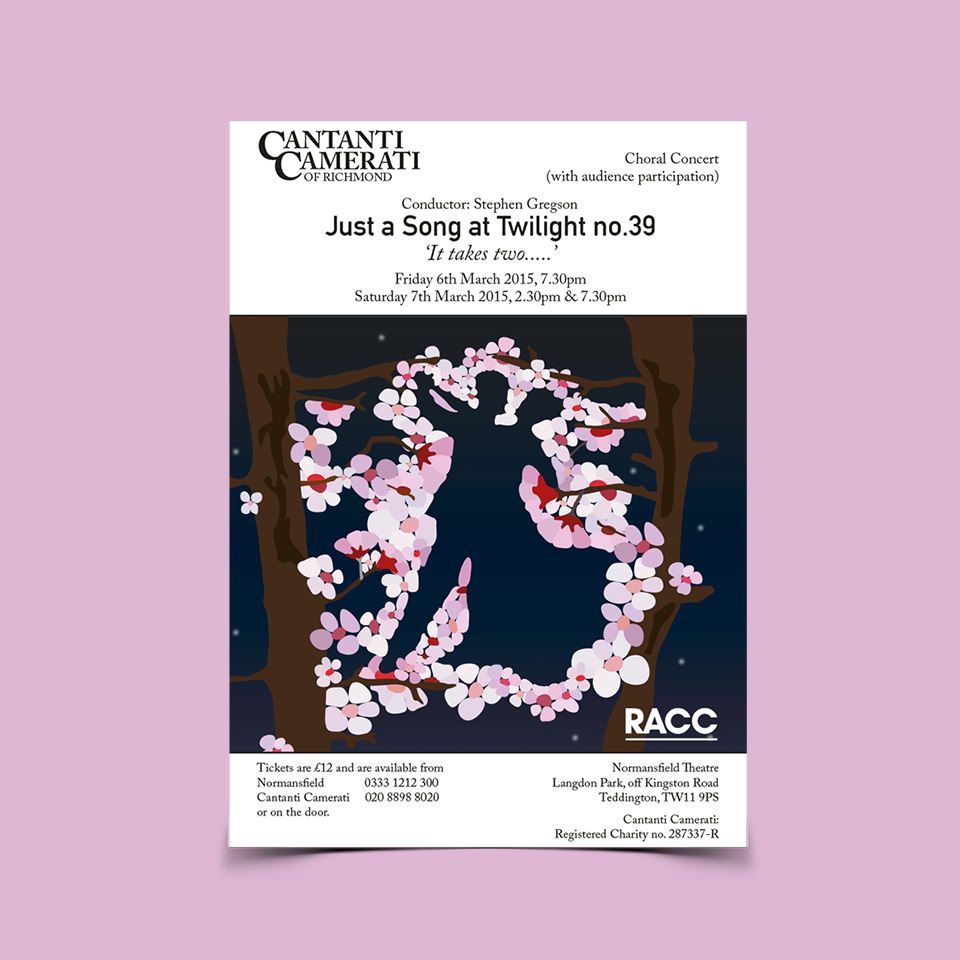 Client:
Cantanti Camerati •

A Richmond-based chamber choir specialising in performing unaccompanied English music.
Date:
March 2015 - Present
Brief:
 Cantanti Camerati performs at least five public concerts each year and since producing a design for 'Just a Song at Twilight no.39' in March of 2015 we've partnered on almost every poster/flyer to date. Most illustrations are influenced by the music programme selected though previous designs have also reflected yearly venues such as St. Anne's Church in Kew Green as well as more seasonal imagery.
"The flyers Rachel designed have helped give us the additional publicity we were seeking, and she is helpful and creative to work with" 
- Anne, Chairman of Cantanti Camerati