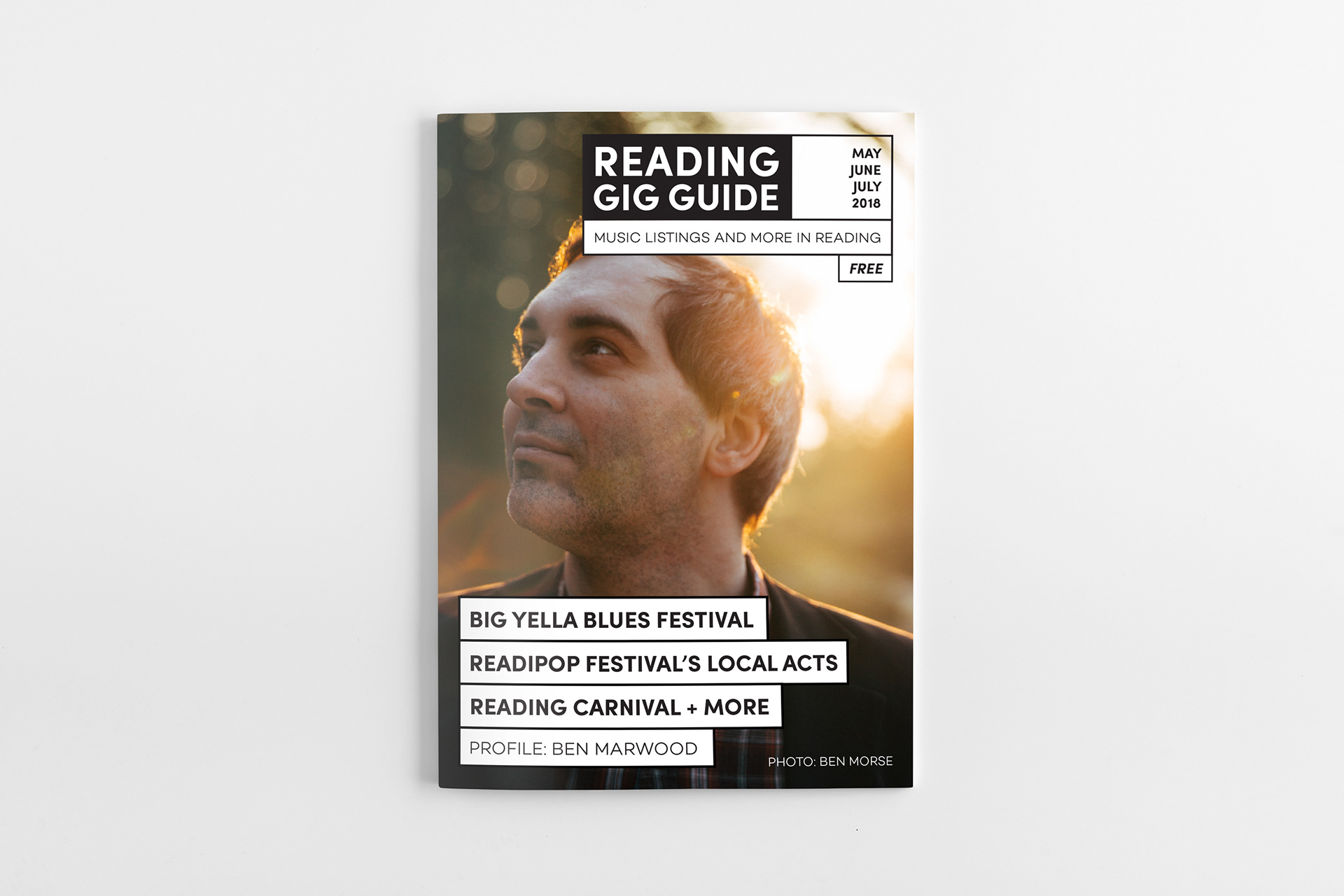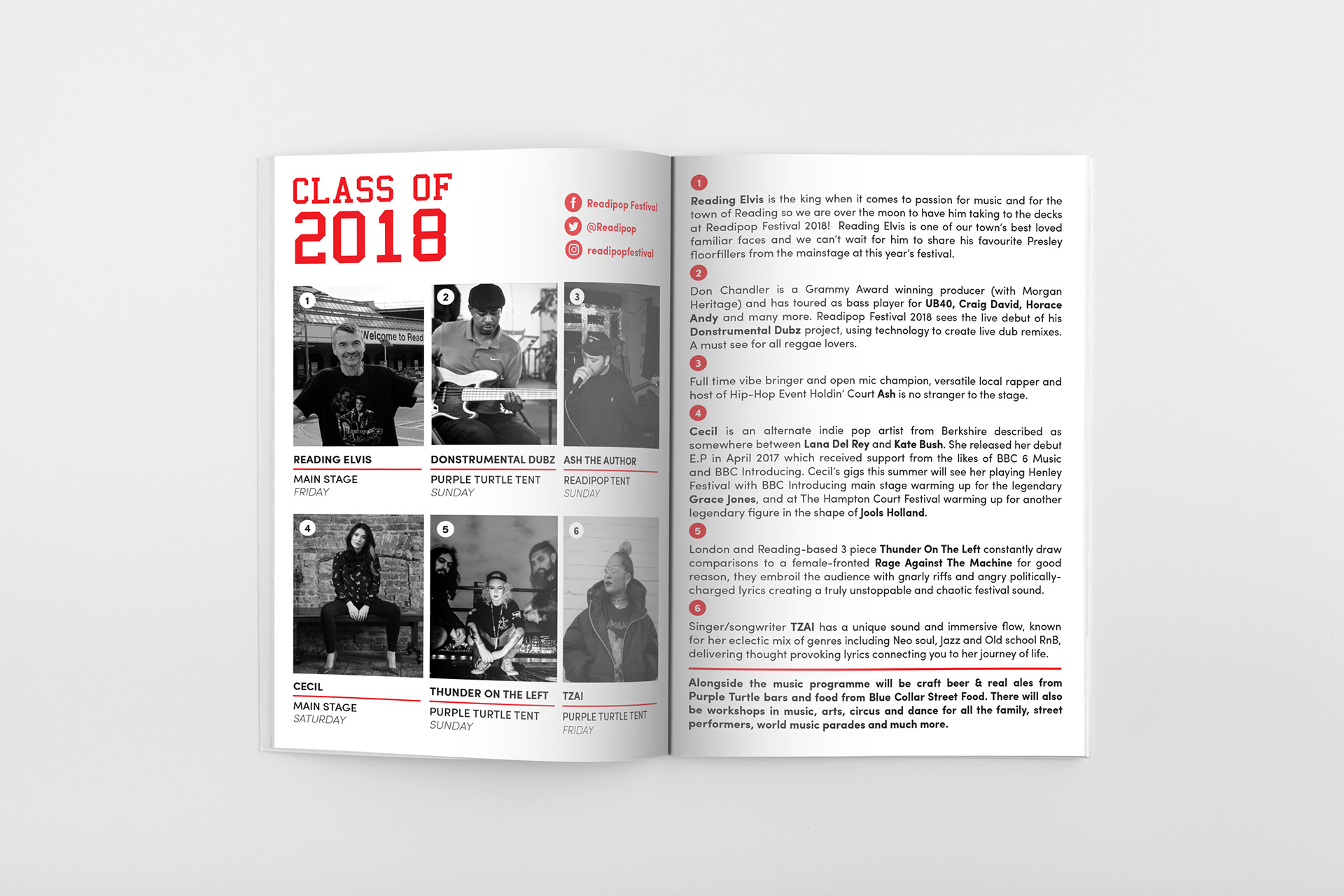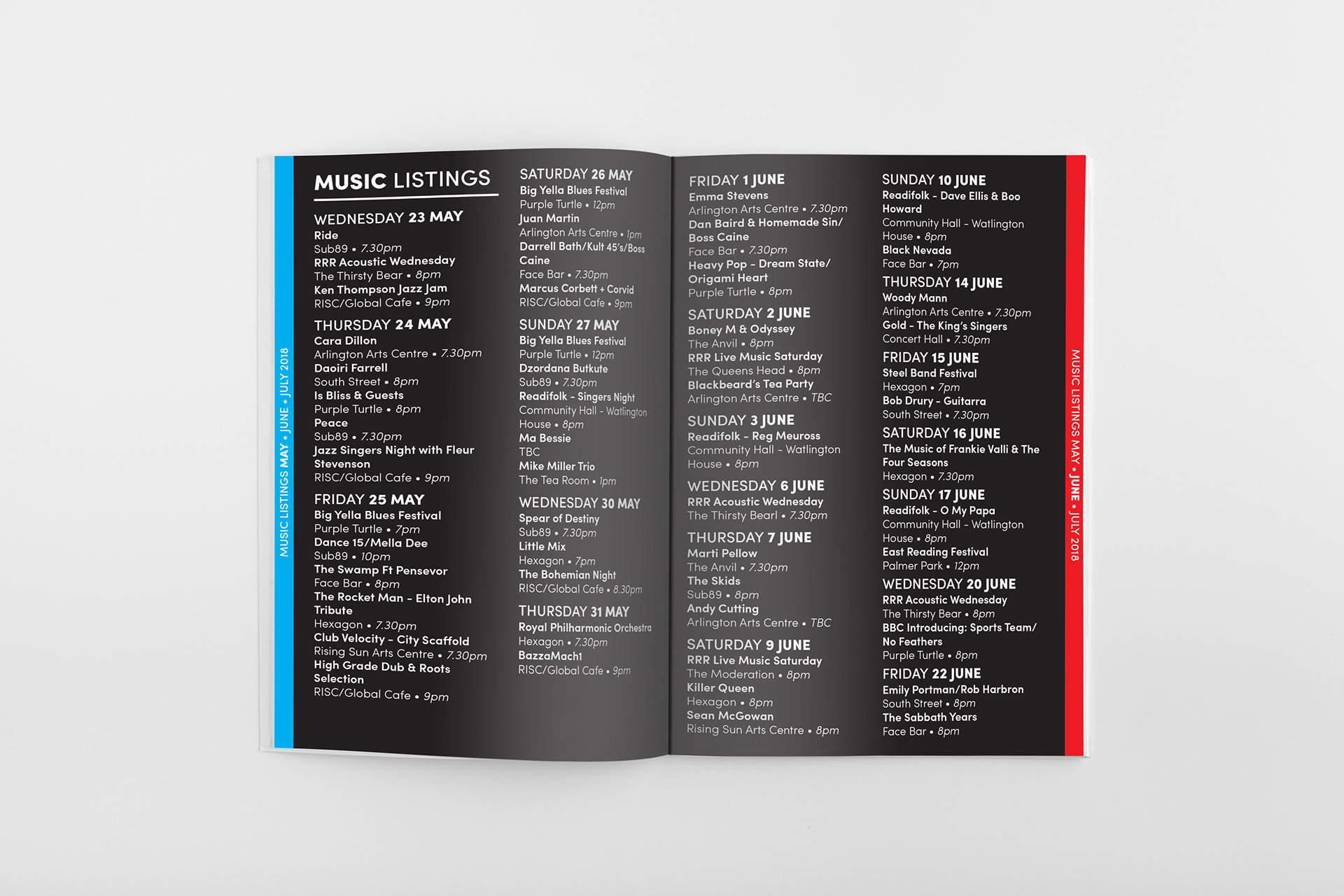 Client:
Readipop •

A '
music and arts charity based in Reading with a strong reputation for delivering innovative and engaging arts projects. Readipop makes a positive difference to the lives of people in need and believes creativity is vital for a fulfilled life.'
Date:
March 2018 - Present
Brief:
 In collaboration with RGNewMusic, Readipop wanted to produce a free Reading gig guide to highlight the local music scene. This 24 page A6 zine compiles three months of music listings with articles on festivals and events, alongside features focussing on local arts organisations.
You can find the latest issue
HERE.