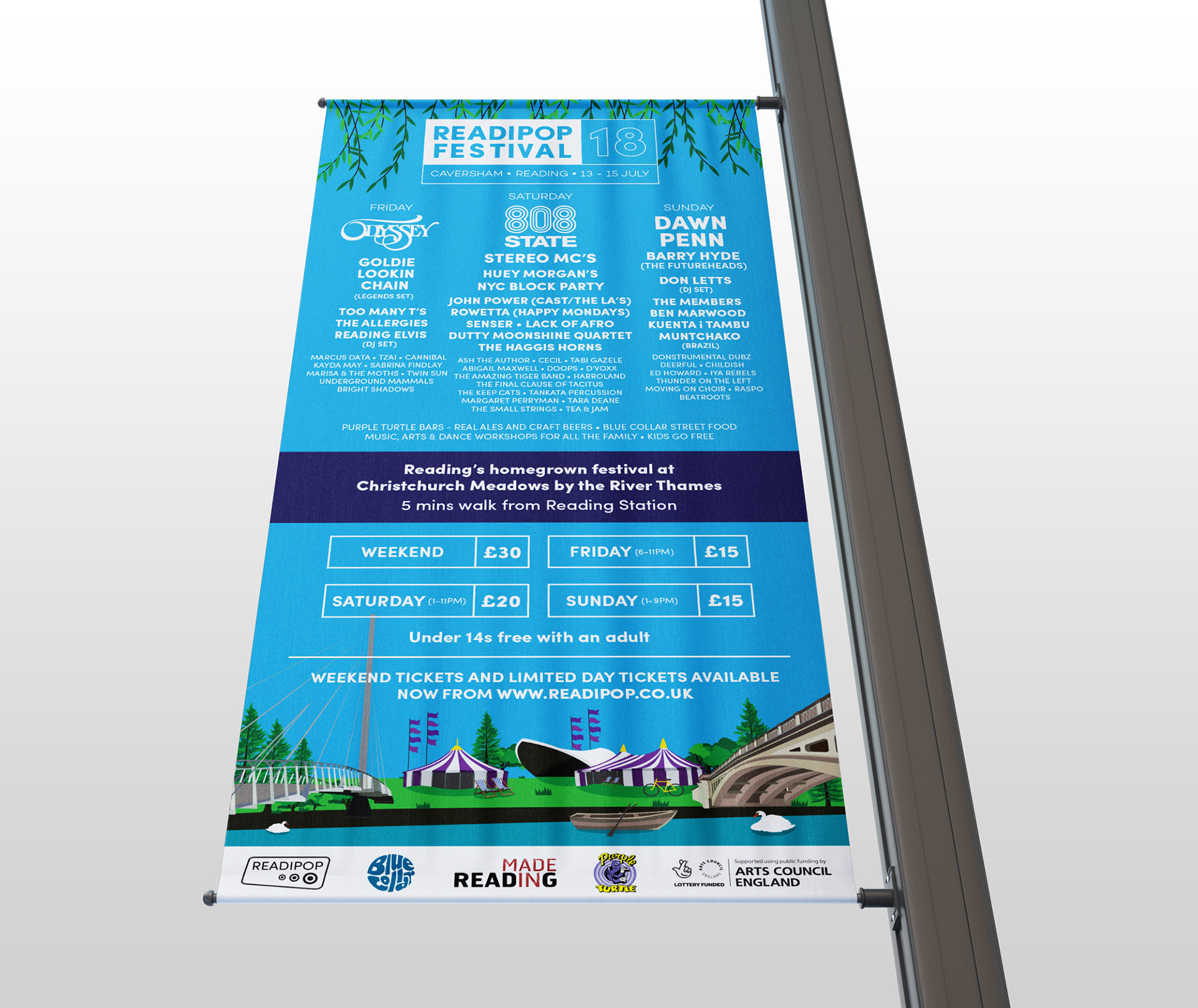 Client:
 Readipop • 

A '
music and arts charity based in Reading with a strong reputation for delivering innovative and engaging arts projects. Readipop makes a positive difference to the lives of people in need and believes creativity is vital for a fulfilled life.'
Date: 
January 2018 - May 2018
Brief:
 After working on the previous Readipop Festival branding in 2016, music charity Readipop came back to me wanting a new, more light-hearted and illustrative look for the 2018 festival. Using well known local landmarks such as Caversham and Christchurch bridges to frame the image and serve as loose directions to the venue the illustration depicts the festival ground waiting to come to life. The first artists in the line-up were announced at the end of January while a dual-sided flyer alongside a full line-up was released in April. 
An Arts Award booklet (below) was produced in conjunction with the festival, providing a creative trail for young festival-goers to follow.