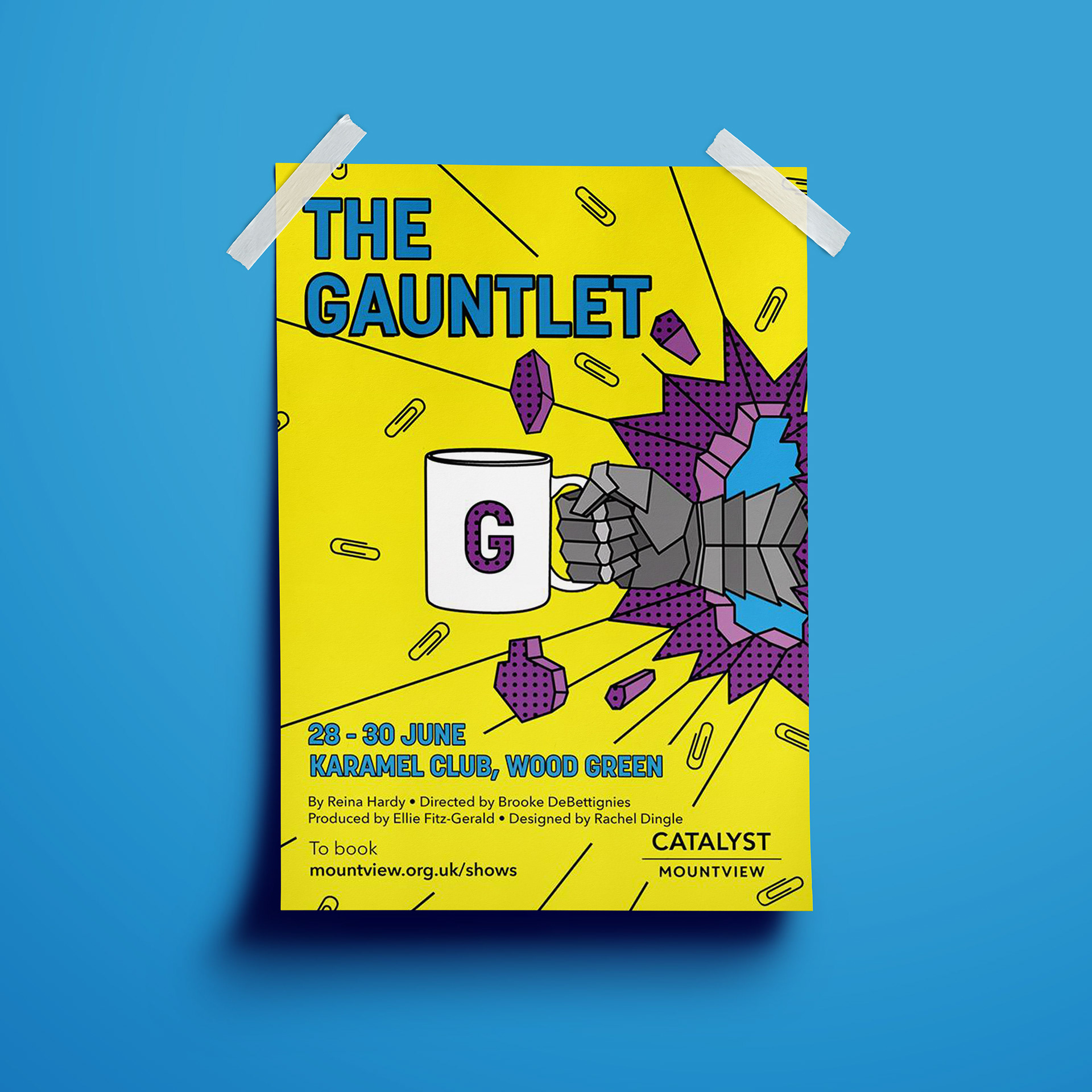 Brief:
 The creative team behind Mountview Catalyst Festival play 'The Gauntlet' came to me looking for an illustration to be displayed on posters and other marketing material in the run up to the event. You can purchase tickets HERE.
He can fly, he can shoot lasers, he's a super-genius billionaire... but he can't get over the woman who tried to kill him, even though his winsome secretary is right there with coffee. A super-hero office

comedy for the lovelorn."
Written by Reina Hardy • Directed by Brooke DeBettignies • Produced by Ellie Fitz-Gerald • Designed by Rachel Dingle