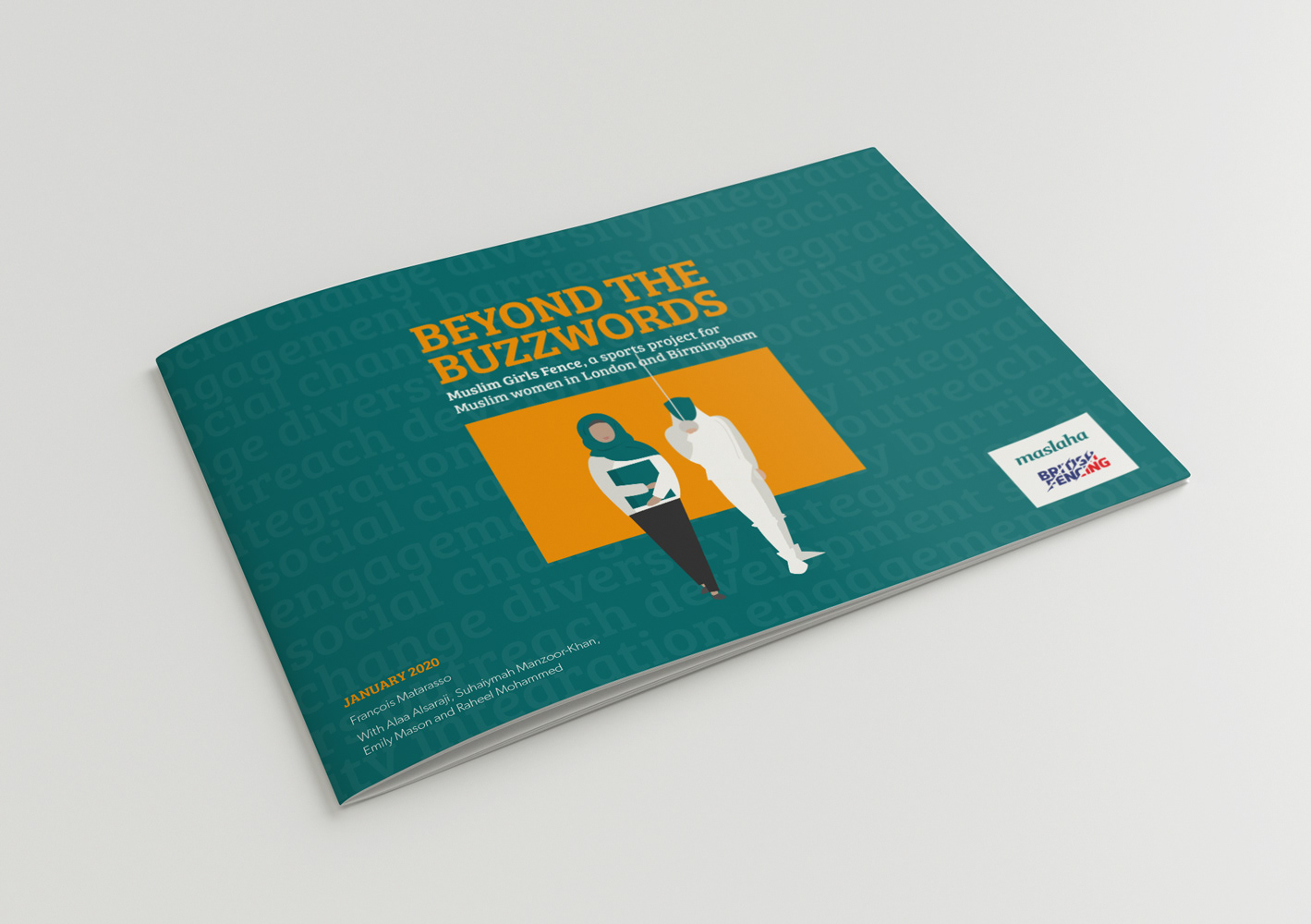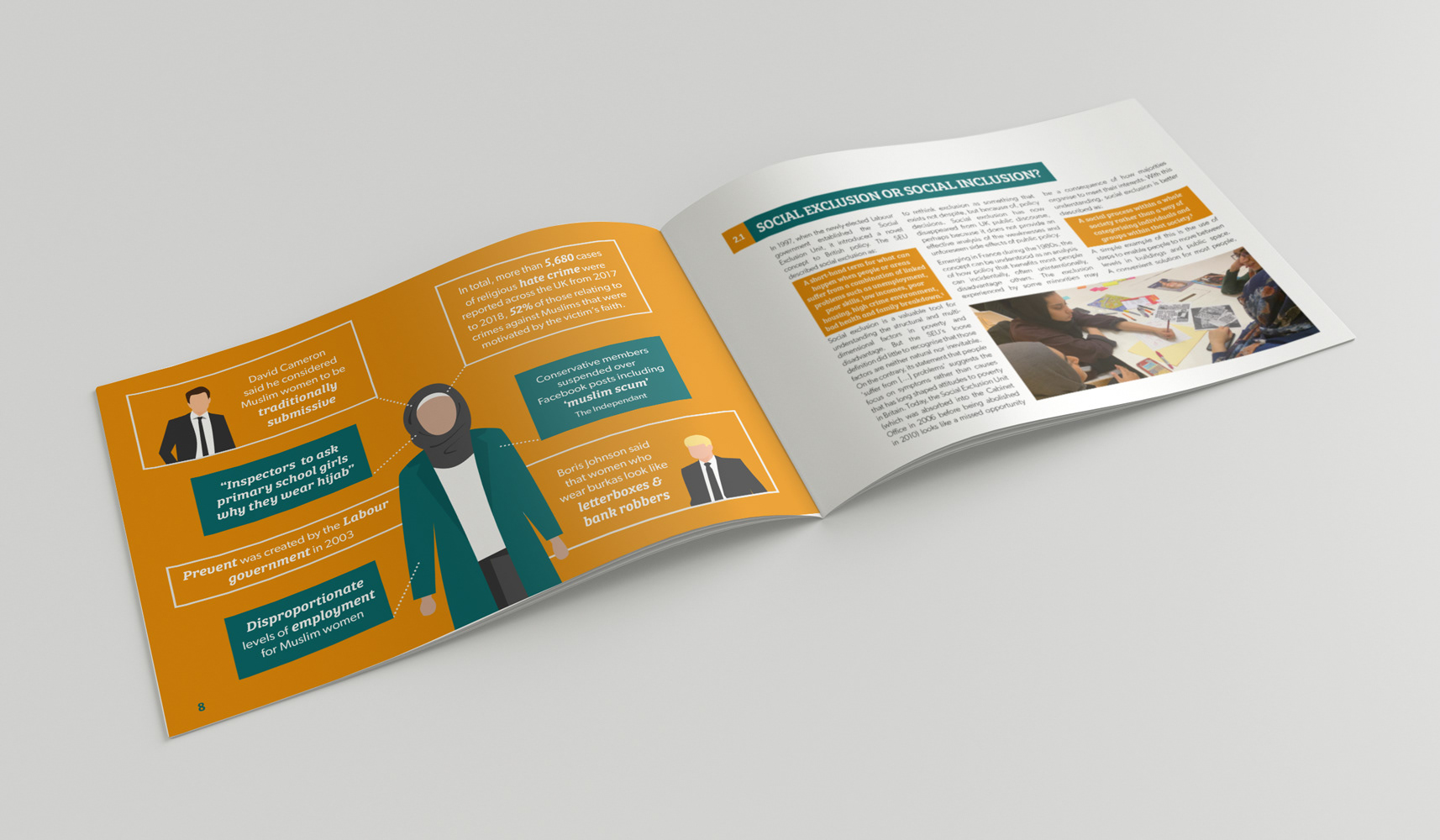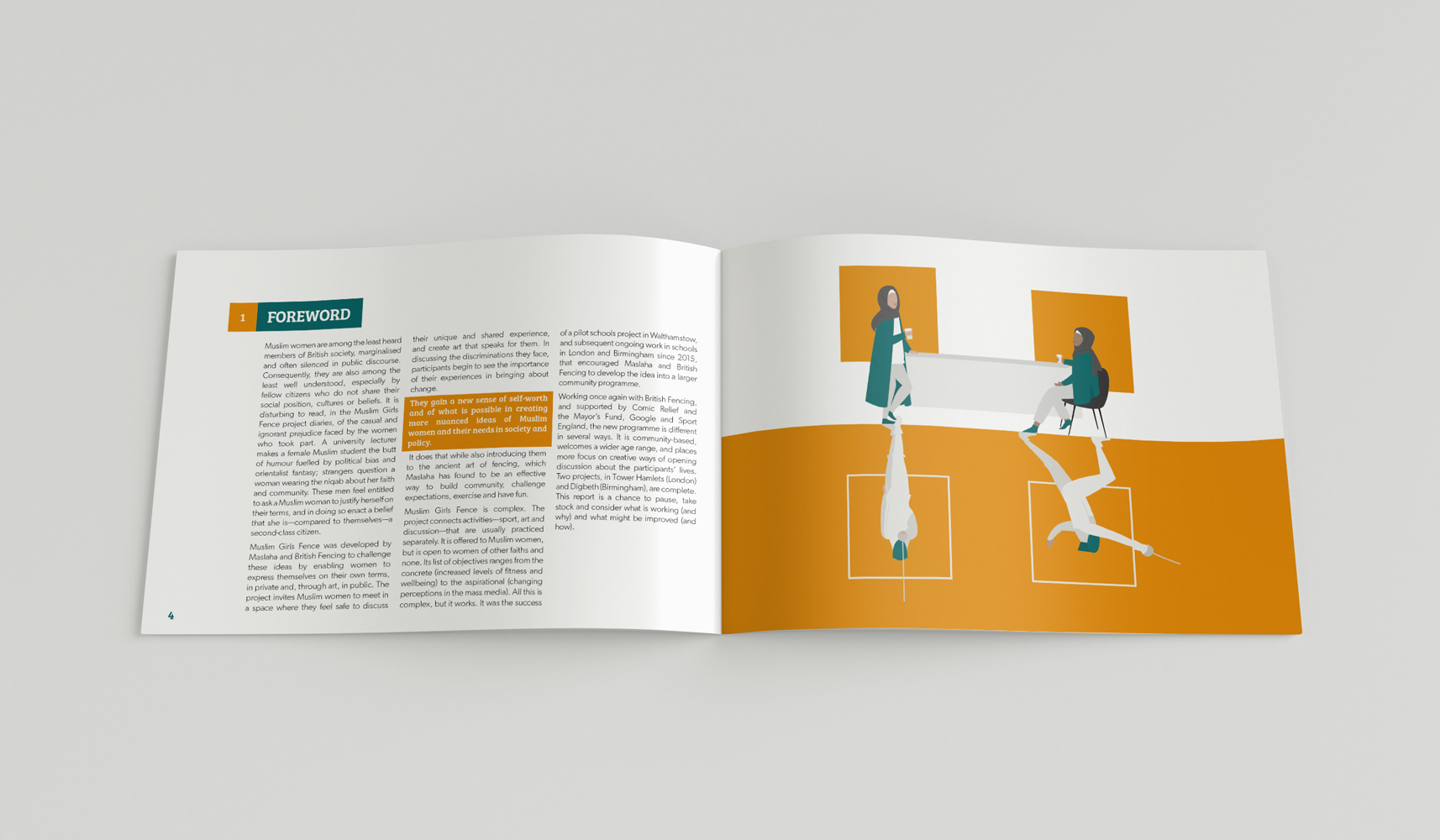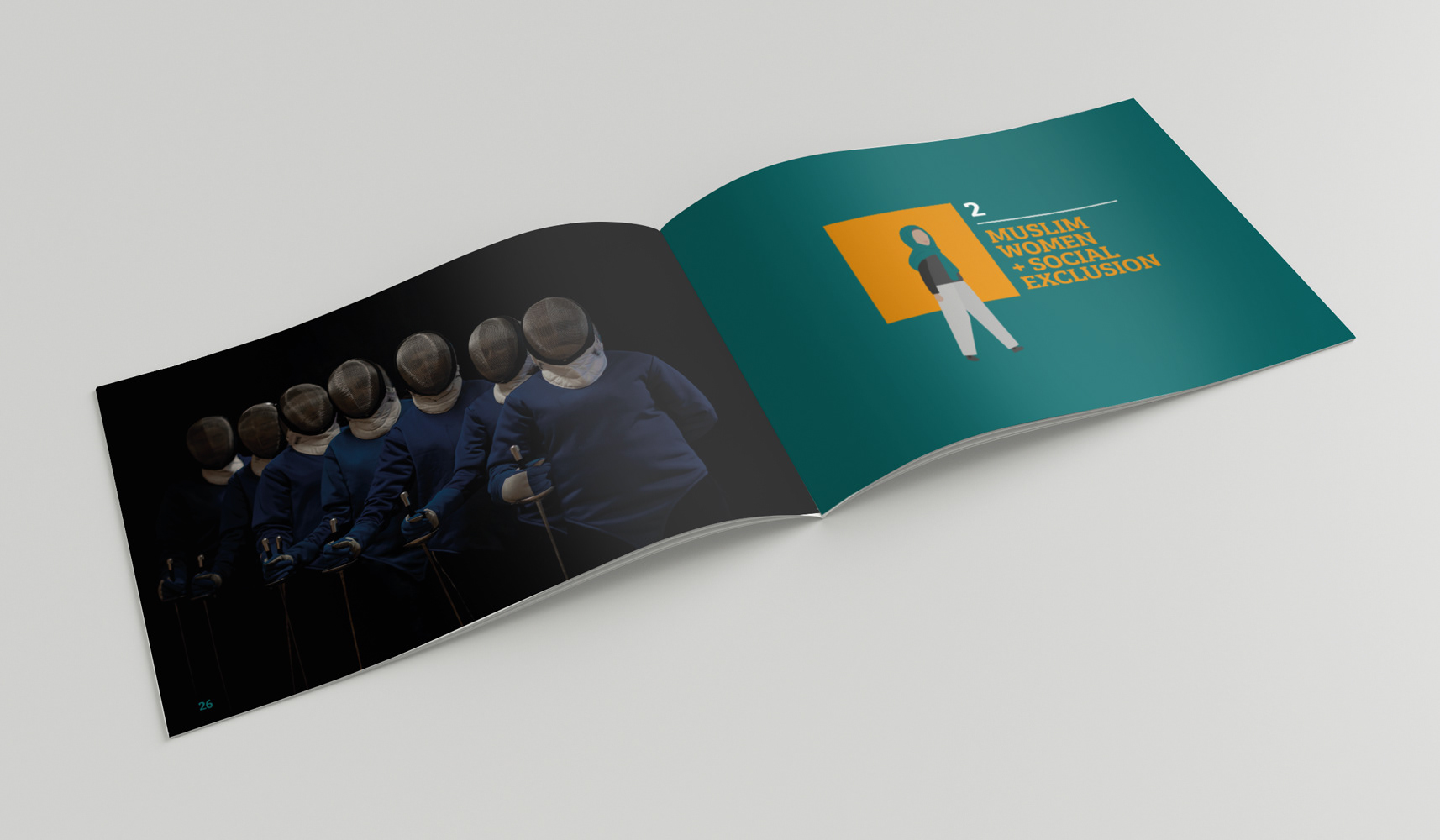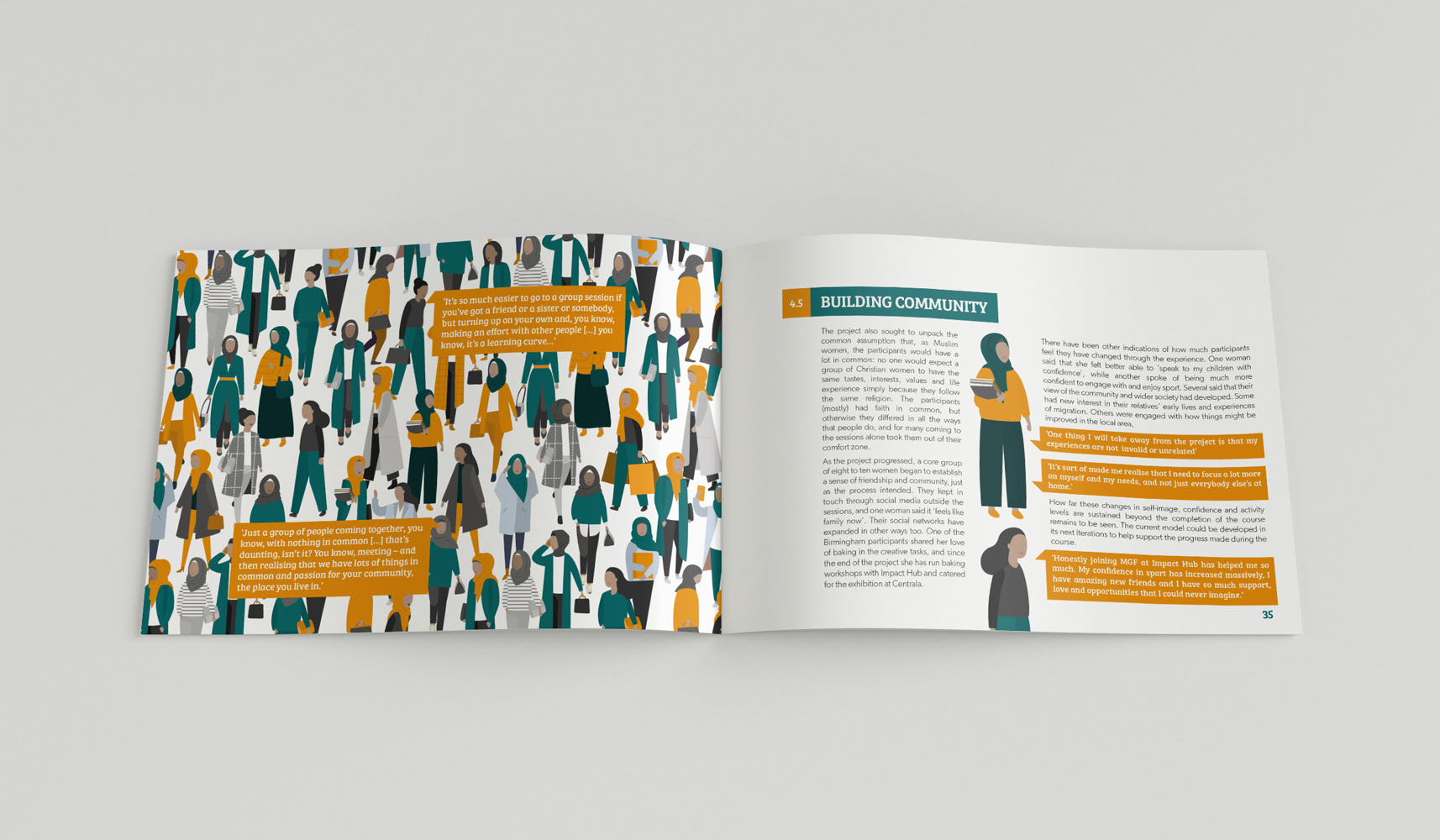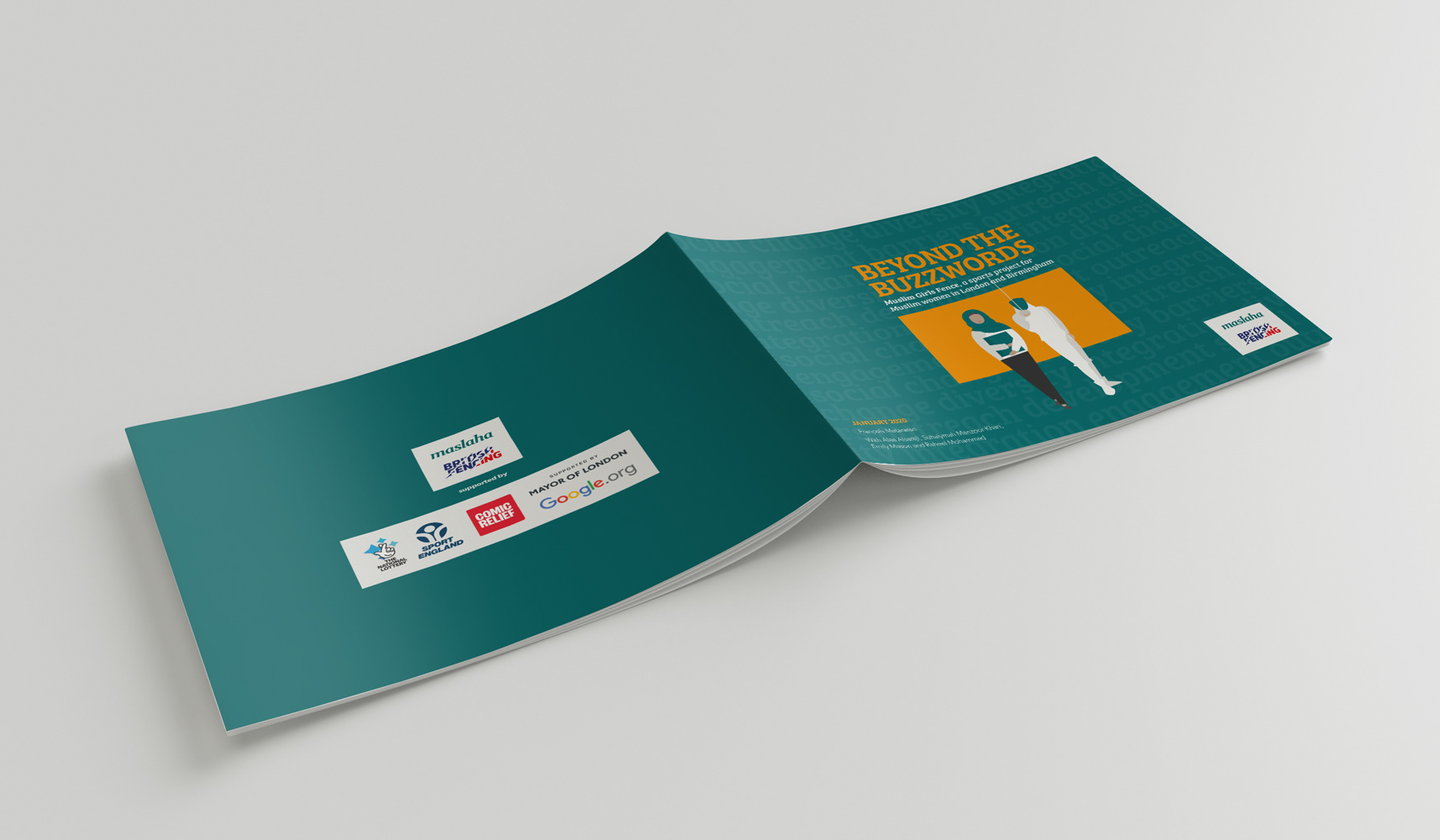 Client:
 Muslim Girls Fence • Muslim Girls Fence is "a 
project collaboration between Maslaha and British Fencing which aims to facilitate spaces at a grassroot level for Muslim girls and women to challenge assumptions and narratives relating to their gender, racial, religious and other identities through both physical and creative methods."
Brief:
 To design the report evaluating the Muslim Girls Fence project. Maslaha were keen for the document to look "exciting and engaging", looking to steer clear of the stereotypically dry idea of a report.