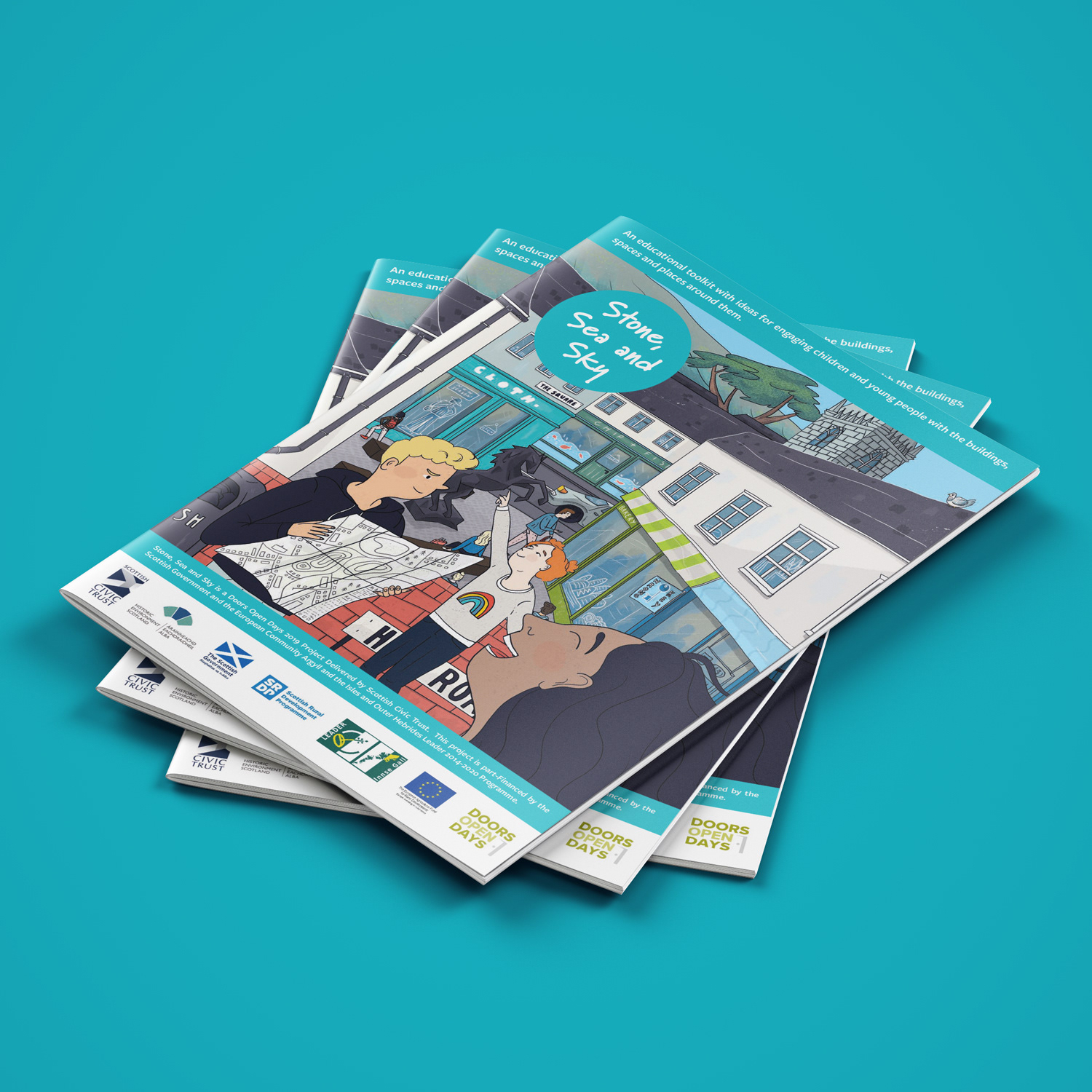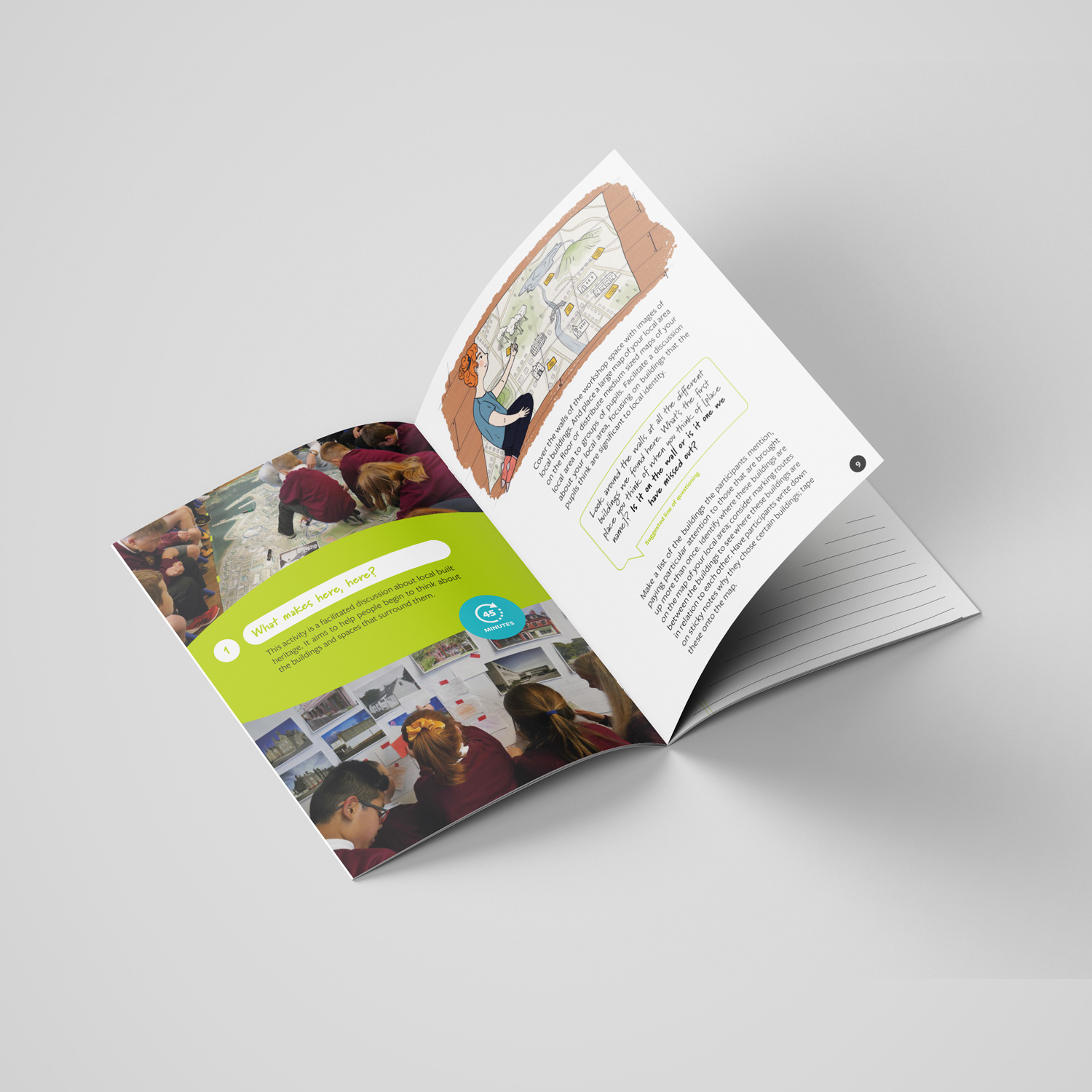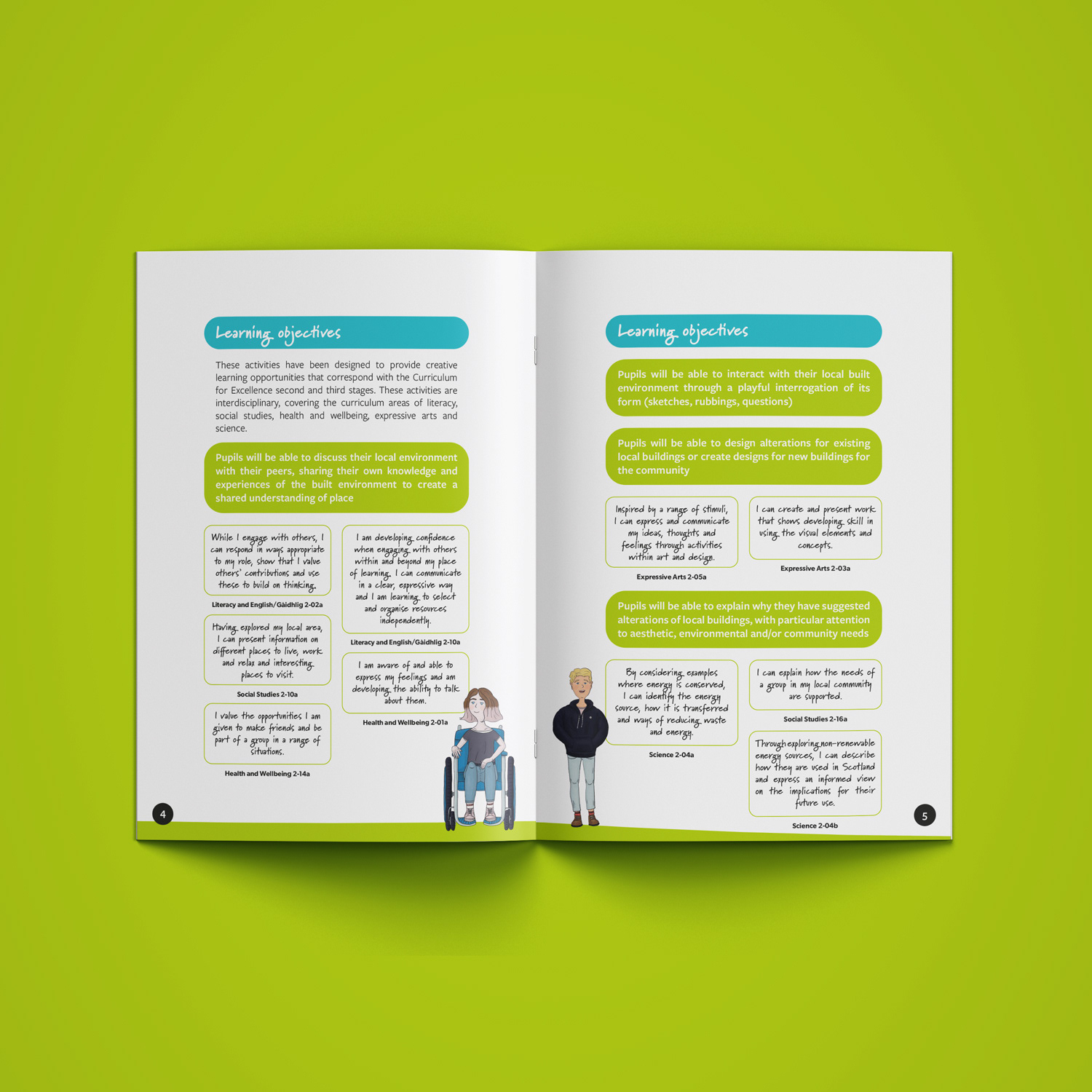 Client:
 Scottish Civic Trust • The Scottish Civic Trust were set up

to "
to celebrate Scotland's built environment, take action for its improvement and empower its communities."
Date: 
February - March 2020
Brief:
 The trust wanted to create a bilingual educational toolkit as the final legacy of the Doors Open Days 30th anniversary project, Stone, Sea and Sky, which celebrated the architecture and communities of Scotland's islands. The toolkit would provide a simple, free, downloadable guide that teachers and adults could use to engage children in their local built environment, raising awareness of and promoting connection to the architectural and cultural heritage. It would also increase the brand awareness of Doors Open Days in Scotland's rural and remote areas. In collaboration with illustrator Saffron Russell, an eye-catching, youthful booklet was designed to engage and inform educators in a clear, yet fun way.