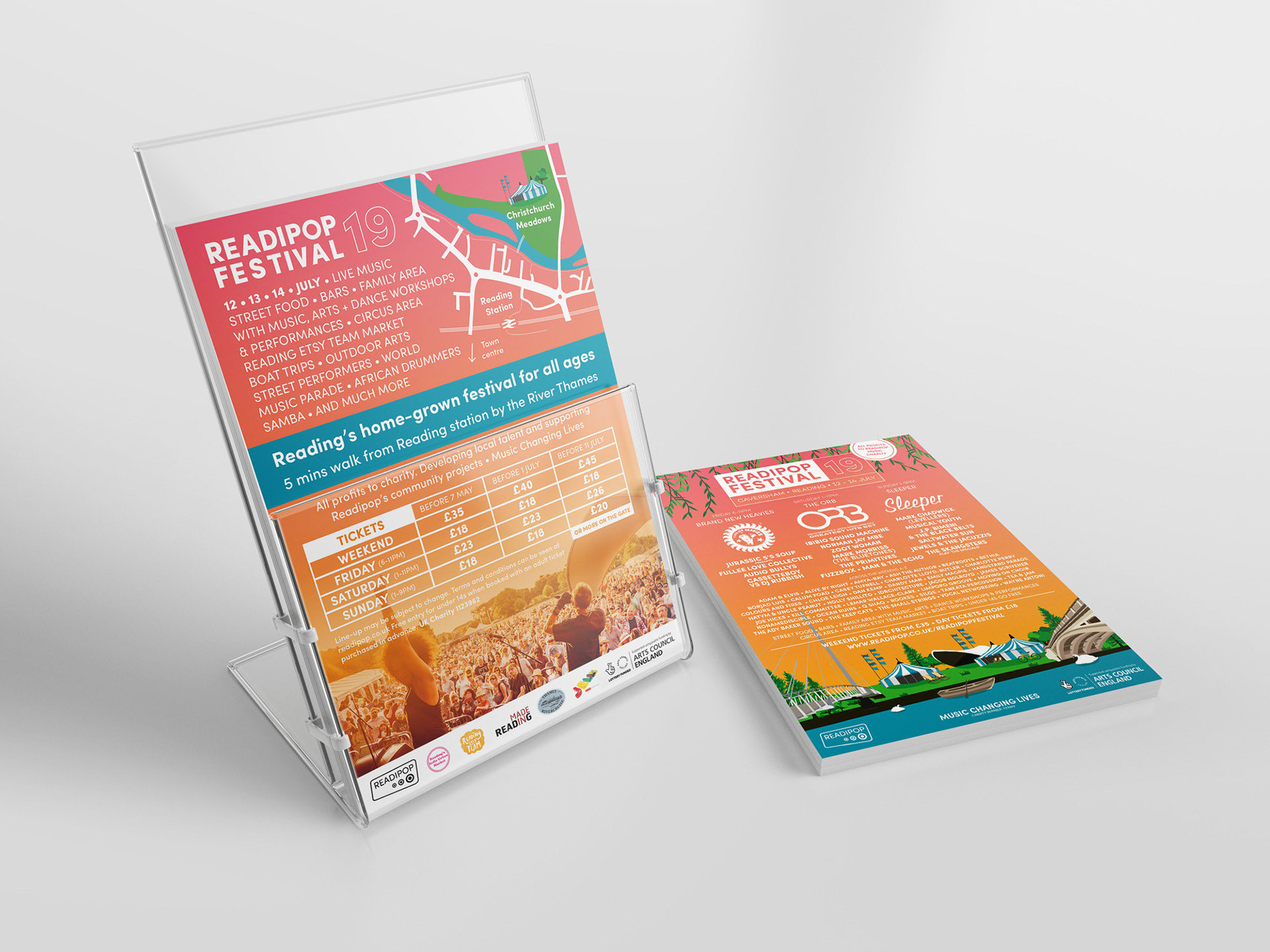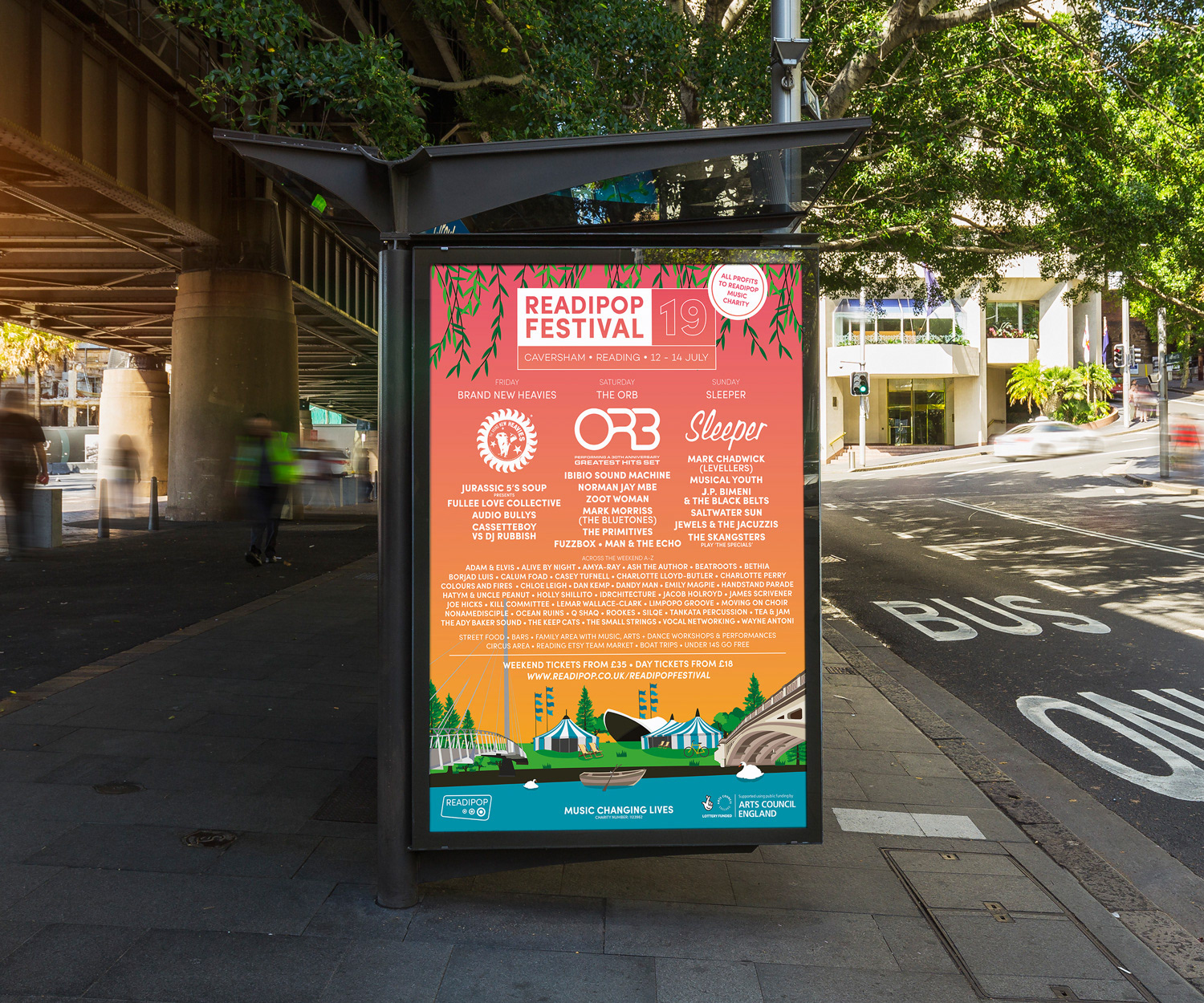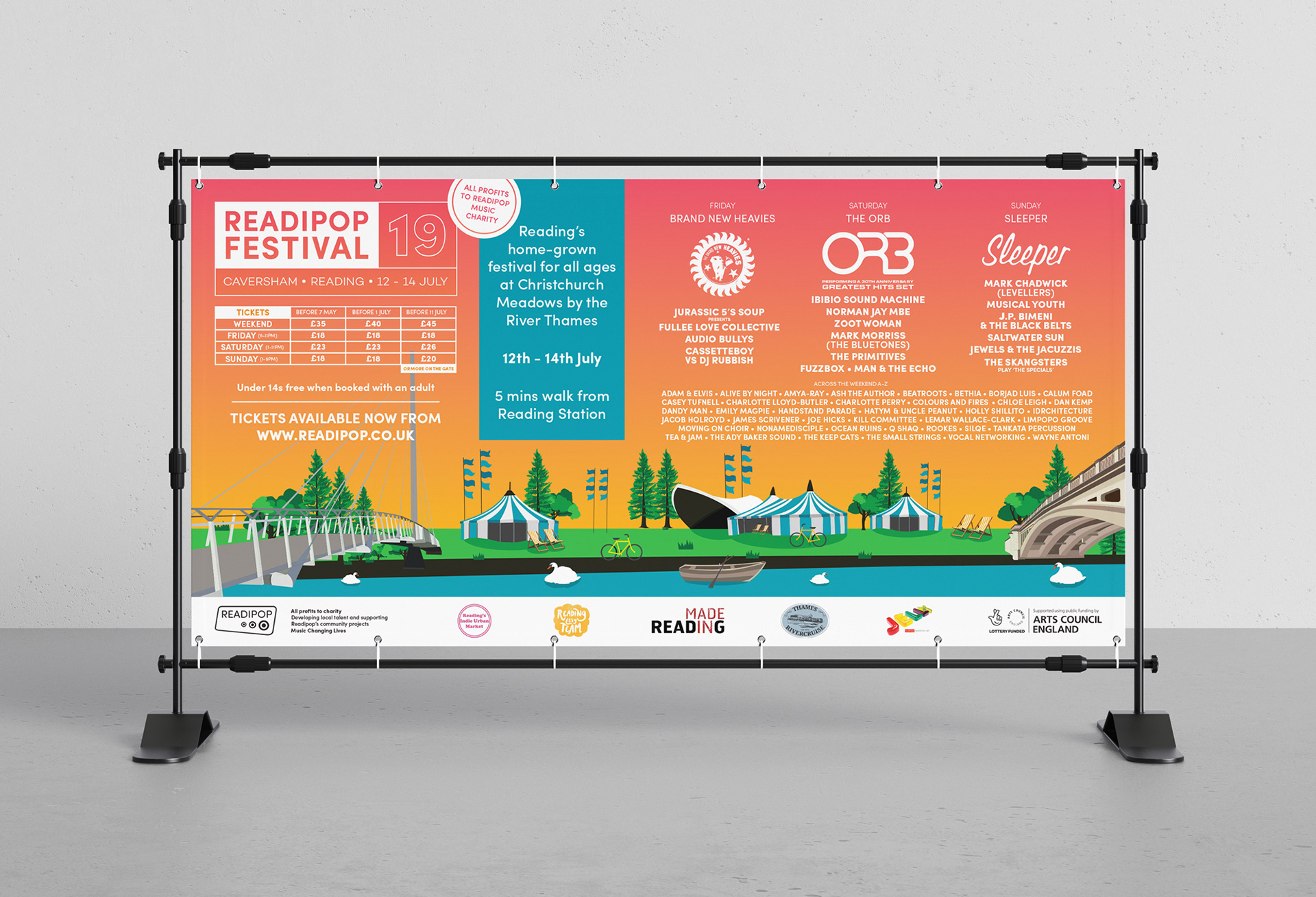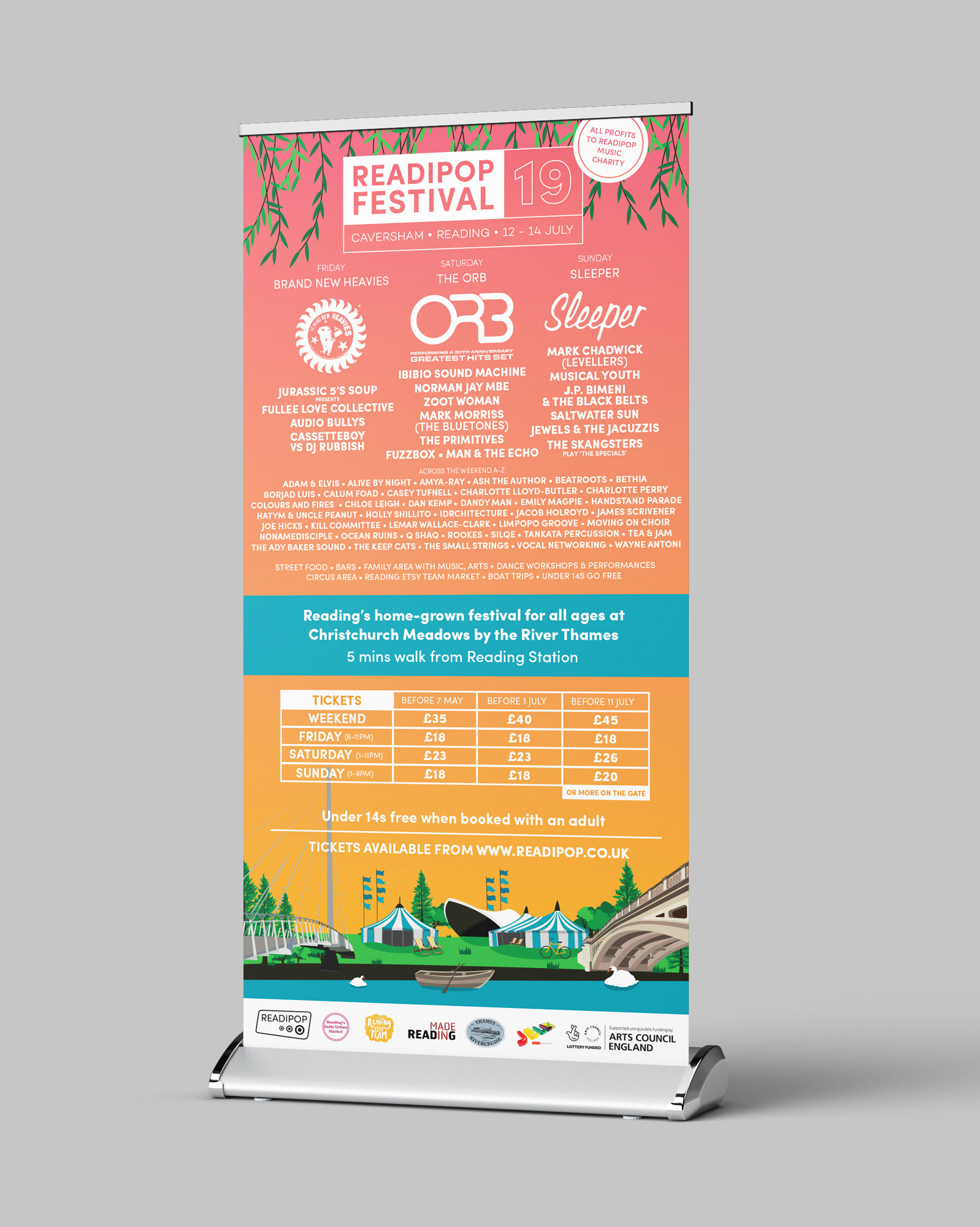 Client:
 Readipop • 

A '
music and arts charity based in Reading with a strong reputation for delivering innovative and engaging arts projects. Readipop makes a positive difference to the lives of people in need and believes creativity is vital for a fulfilled life.'
Date: 
January - March 2019
Brief:
 Building on the success of the 2018 festival, Readipop wanted a slight update to its poster to distinguish it from 2018. Inspired by sunset photos from the previous festival a bright colour gradient was chosen to become the new backdrop for the July event.