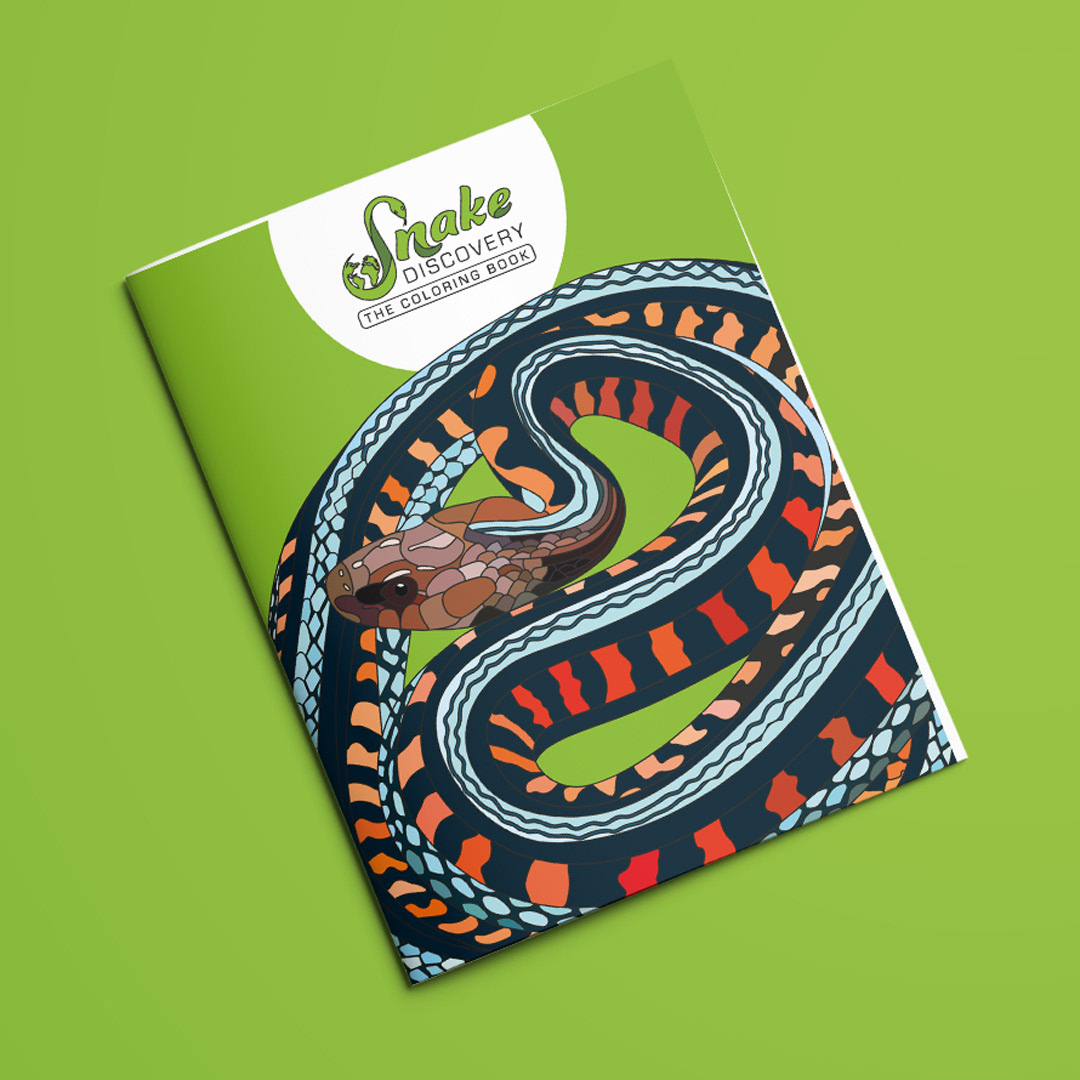 Client:
 Snake Discovery • Snake Discov

ery p
resents fun and educational reptile programs in the Minnesota/Wisconsin area to nature centres, birthday parties, scouts, libraries and more!
Brief:
 Snake Discovery came to me looking for a 20 page colouring book based on their animals that would provide a fun respite to their viewers whilst under various lockdown measures. The colouring book would also expand their existing collection of merchandise in anticipation of the opening of their new reptile facility. Over 2,000 books were sold in the first week!