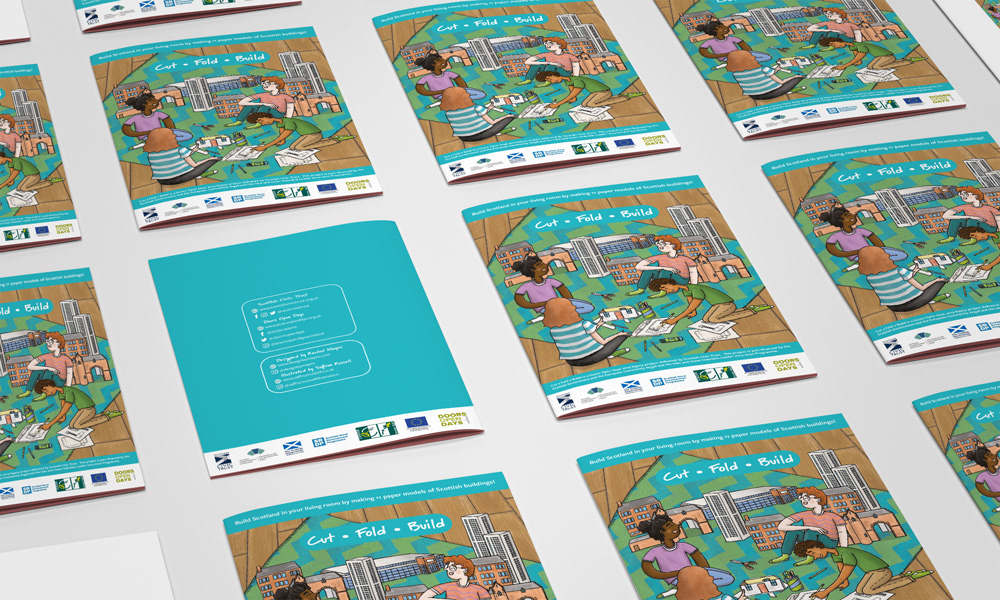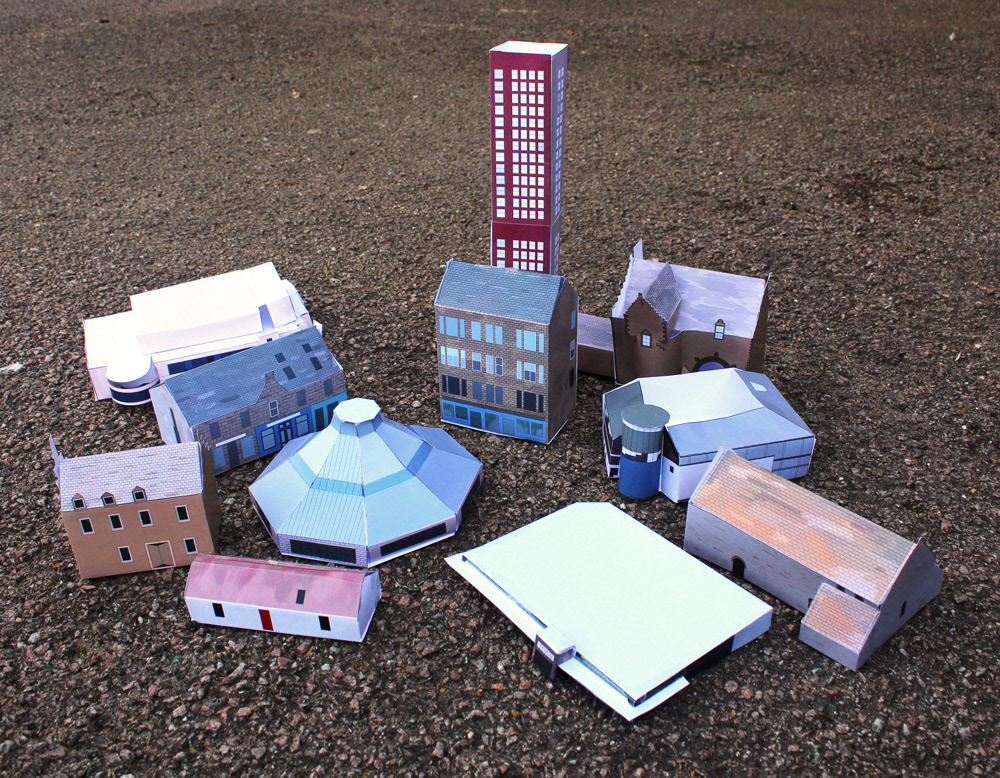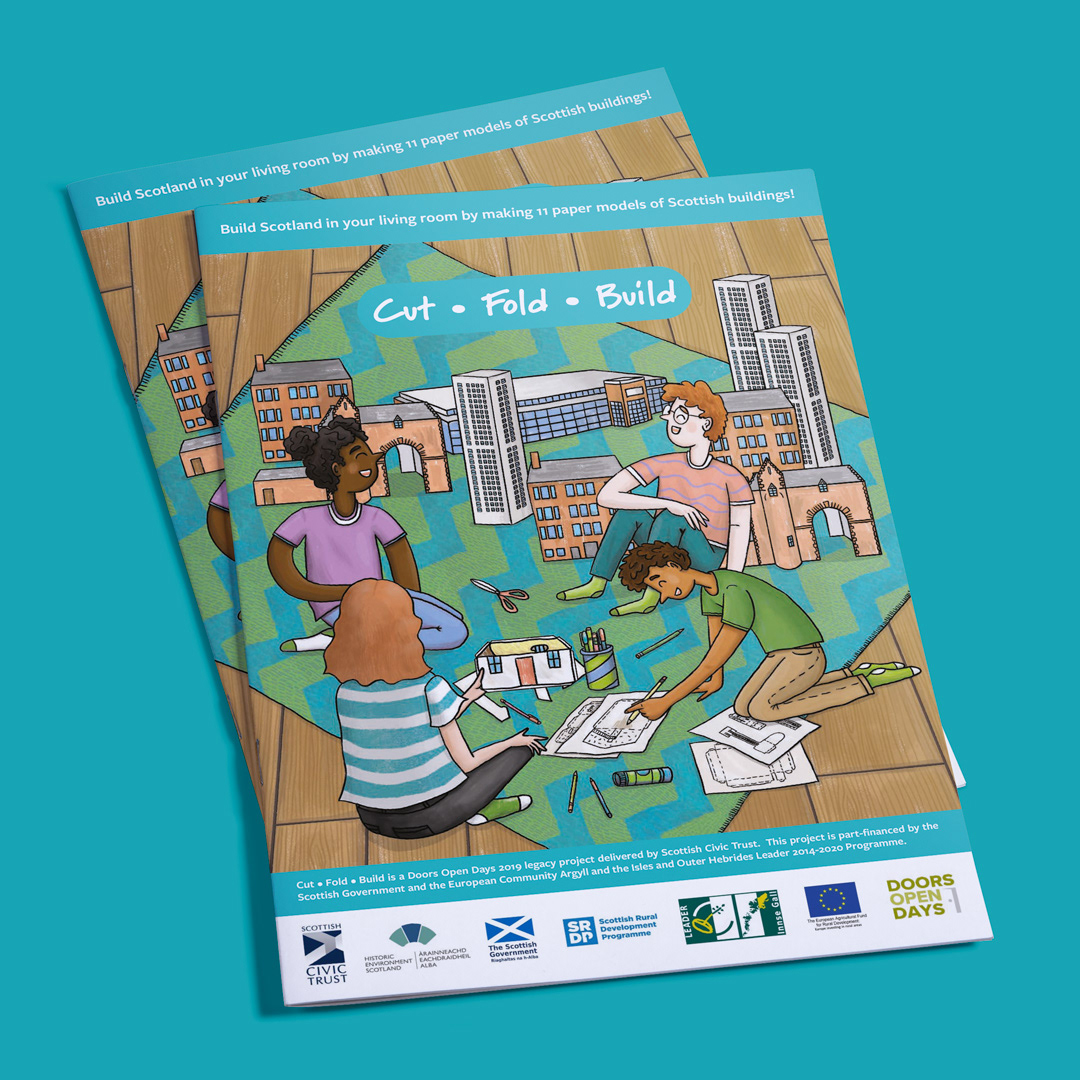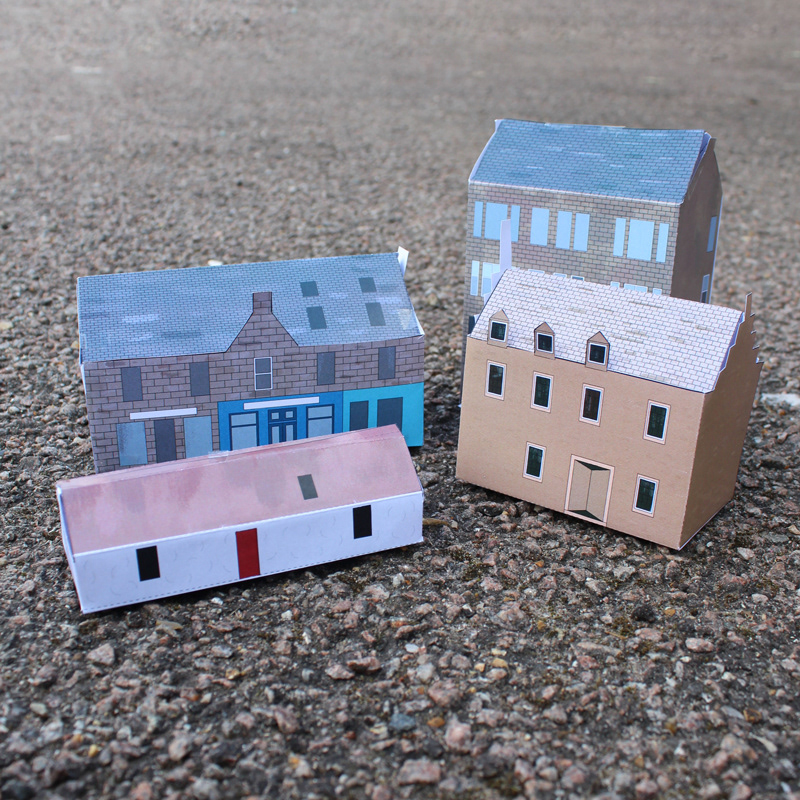 Client:
 Scottish Civic Trust • The Scottish Civic Trust were set up

to "
to celebrate Scotland's built environment, take action for its improvement and empower its communities."
Brief:
 After the successful creation of the Doors Open Days 30th anniversary project, Stone, Sea and Sky, the Scottish Civic Trust came back to me with their latest project, Cut • Fold • Build. Due to COVID-19, the project went digital to provide
a simple, step-by-step activity that teachers/adults could use to engage children in Scottish built heritage
. The brief consisted of t

aking 
11 scale 2D-templates of Scottish buildings that could be cut, folded and glued to create 3D-paper building models and updating them in line with the Doors Open Days branding. All 11 templates were redrawn and compiled into a booklet in both English and Gaelic. Once again I collaborated
 with illustrator Saffron Russell to create an eye-catching and engaging resource.
"

Scottish Civic Trust has worked with Rachel on a pair of educational toolkits that aim to engage children and young people with Scotland's built environment. Rachel is always up for a challenge - our toolkits were bilingual with versions in English and Gaelic and Rachel seamlessly integrated tables of translations into her designs. In addition to creating colourful and well-balanced designs, Rachel is extremely attentive to issues of representation and accessibility. With her input, our toolkits were more representative of our beautifully diverse society, which enabled us to reach wider audiences. Rachel always works on time (often returning material before deadlines!) and is a true pleasure to work with. I highly recommend her work and work ethic to anyone in search of a graphic designer. " 
- Eri

n, 
Communications and Events Officer